Posted By Judith on 20th May 2022
After our trip to Sunnyside Beach, we took one look at the evenings TV schedules and decided it was probably a good time to have a Ludo tournament. (Didn't see that coming, did you?)
As children we had been given a second hand Ludo set, and Janice still has it. It must be over 60 years old and still has all the bits and pieces.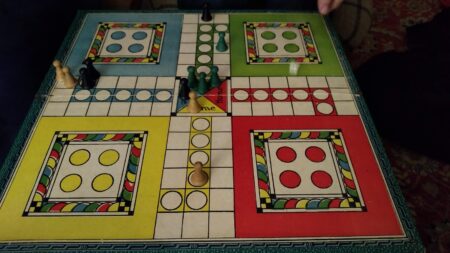 I had no idea Ludo could be so competitive. Cut-throat even. We had a whale of a time and the evening flew by.
The next day we went to Spey Bay with the hope of spotting some dolphins, but sadly we didn't, but what we did see was some spectacular scenery,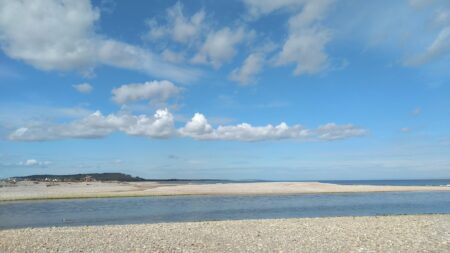 an epic shingle beach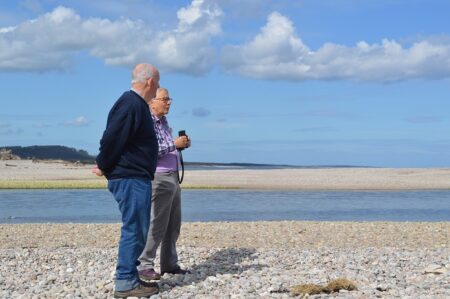 and majestic skies.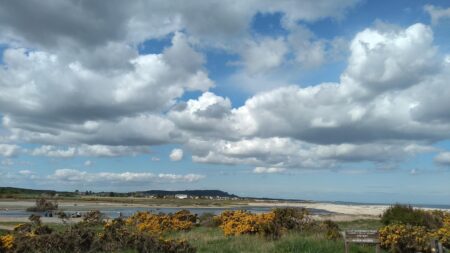 There is a dolphin visitors centre with cafe, which had the nearest thing we got to seeing dolphins,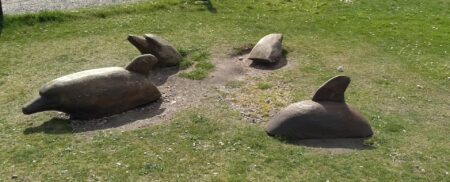 and a magnificent statue of a bird of prey catching a fish,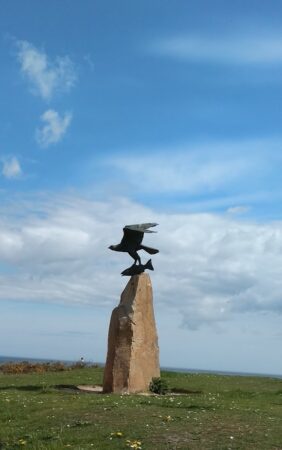 surrounded by pictures made out of shells and pebbles from the beach.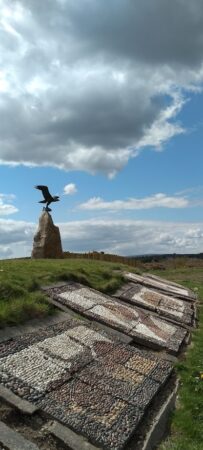 HAPPY BIRTHDAY GRAHAM!