Posted By Judith on 27th May 2022
The last day of my holiday dawned dull and damp. We had been warned, which is why we went to the coast earlier in my stay. We started the day with a visit to the sheep. Millie, Bluebell, Hazel and Fiver.
This is Millie, the matriarch (you can see the other 3 and Graham in the background)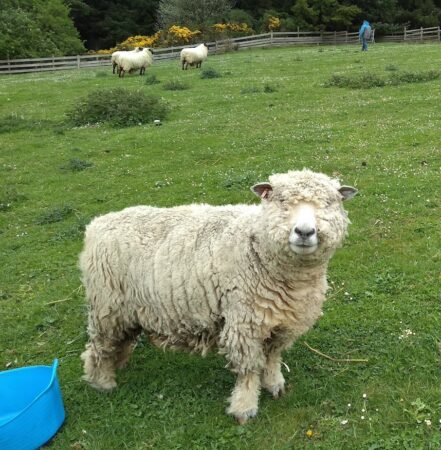 She's an old lady now and her eyesight is beginning to fade, but she can still find the blue bucket with the sheep crunch in it.
Here are 'the girls' in close-up, or at least as 'close up' as I could get!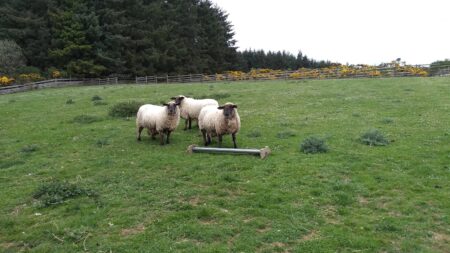 After lunch we went for a walk in the forest. You might remember it from my last visit,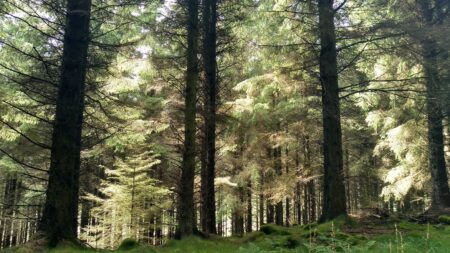 but what a difference 9 months make.
The storms of the winter have wreaked havoc and devastation, ripping huge trees up by their roots. It must have been terrifying.
The entrance was barred by several large trees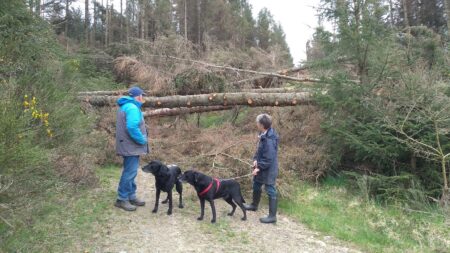 and it just got worse.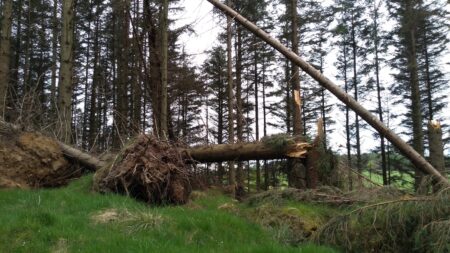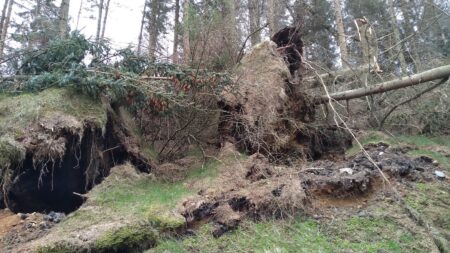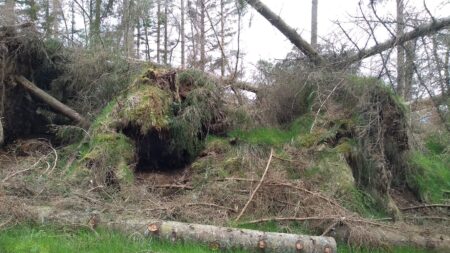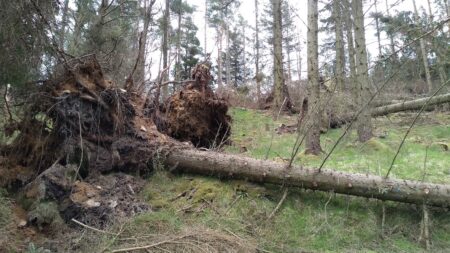 But as we know, nature will find a way, and already there are signs of new beginnings,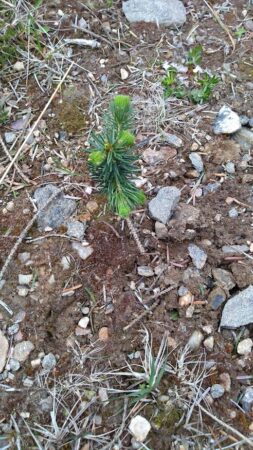 and wonders yet to come in the form of these cute pine cones.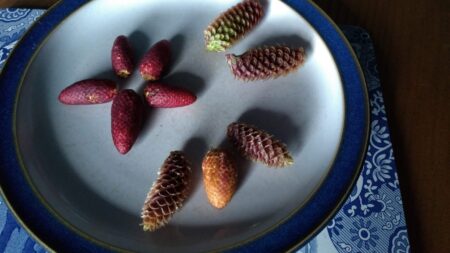 And finally, someone had left a corn dolly.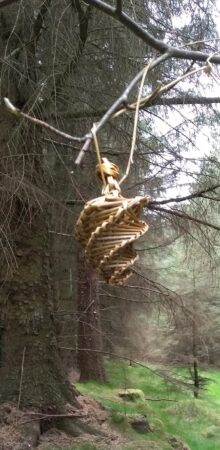 We finished the day with more Ludo!!
HAIL JANICE CURRENT CHAMPION!