Posted By Judith on 2nd June 2022
It's hard not to be impressed and moved by today's Jubilee celebrations. I spent an enjoyable morning ironing to the Trooping of the Colour followed by the magnificent fly past over Buckingham Palace.
Us Brits are pretty good at that kind of thing.
Flags, bunting, hats and T-shirts emblazoned with the Union Jack are everywhere, and how splendid they look.
My contribution to the festivities is rather more low key, some might even say 'shabby', but here's the thing.
My flags were bought for the coronation in 1953, making them just a year older than me, so I think they're entitled to look a little worn!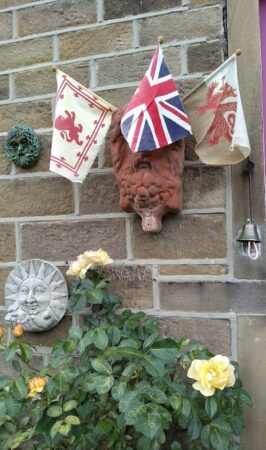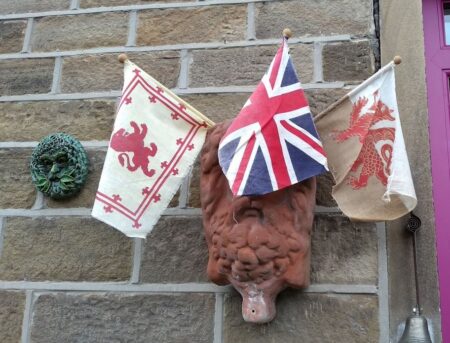 We will not see her like again.