Posted By Judith on 1st July 2022
It's a little-known fact that my brother-in-law, Scottish Graham, a Dewsbury lad born and bred, once had a conversation with Betty Boothroyd in a hairdressers whilst she was having her hair done.
Baroness Boothroyd as she is now has always fascinated me, moving as she did from humble beginnings in a Yorkshire market town to Speaker of the House of Commons and ultimately a member of the House of Lords, having even been a Tiller Girl for a short time along the way.
She also has great hair.
Another little-known fact is that Scottish Graham's brother, also a Dewsbury lad, and still living there today, has become an accomplished artist and author since his retirement.
He writes and paints affectionately of his life growing up in the northern town, working as a coal miner and the memories he still cherishes.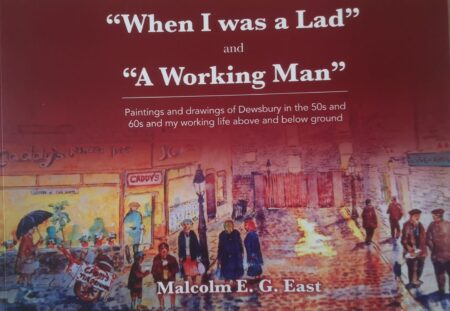 He has had a couple of books published and these, along with the prints, mugs and original artworks are sold and all proceeds go to local charities.
Which brings me to the main theme of this post.
He also paints maritime scenes, famous historic tall ship encounters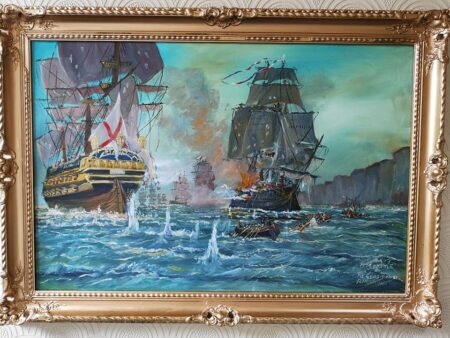 and more recently lifeboats.
He makes prints and mugs of these too and the originals are auctioned, with all proceeds going to the particular lifeboat station, as well as the RNLI in general and other charities close to his heart.
Following one of his visits to Scotland, he painted the lifeboat at Buckie. He sent the finished painting to Scottish Graham so he and my sister could take it to the lifeboat station there where it will be auctioned to raise funds.
On arrival they were warmly welcomed by the crew and invited on a tour of the lifeboat.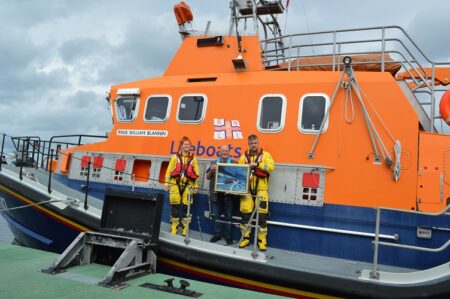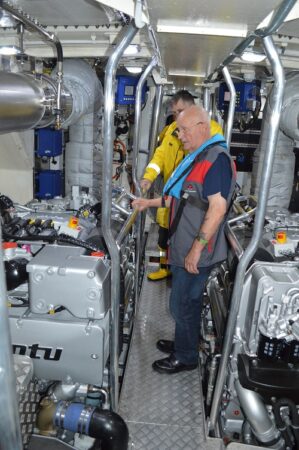 Whilst they were there the crew received a 'shout' to a yacht further up the coast, an opportunity to get more photos.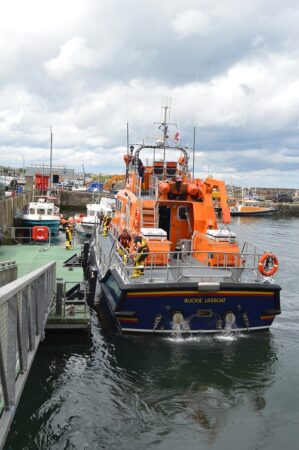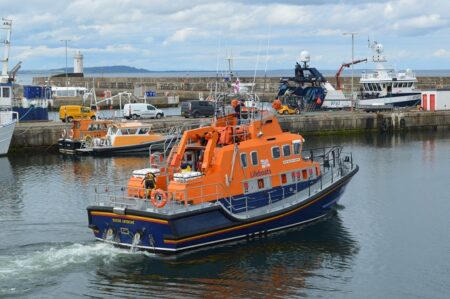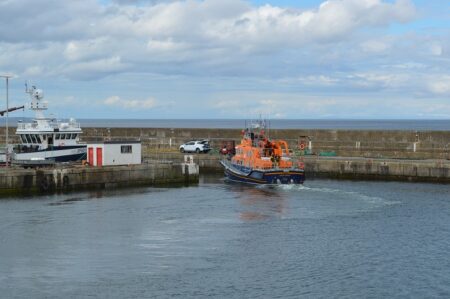 Fortunately, the crew of the yacht were discovered safe and sound and the lifeboat returned to port.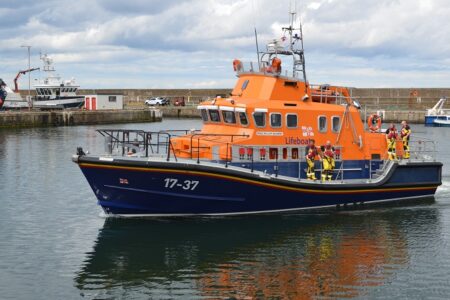 So, from humble beginnings in a small Yorkshire market town, we have 2 very different individuals who have made their mark and contributed to society.
One through a lifetime of public service, the other raising thousands of pounds for various charities, whilst at the same time keeping alive the memories of a bygone age and helping to save lives at sea.
The two linked together in (admittedly) a rather tenuous way by a haircut circa 1960!!
You couldn't make it up.