Posted By Judith on 21st September 2022
I've been to Scotland again, sadly I arrived on the day the Queen passed away, which put a bit of a damper on things.
However, we did go to lots of lovely places, and the weather was kind to us too.
We started off at Roseisle, where the pine forest runs right down to the sea. Quite strange finding pebbles, shells and pine cones on the beach,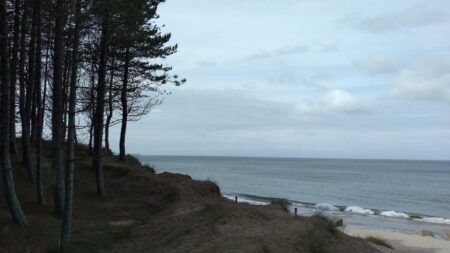 and of course, Aran and Skye came with us.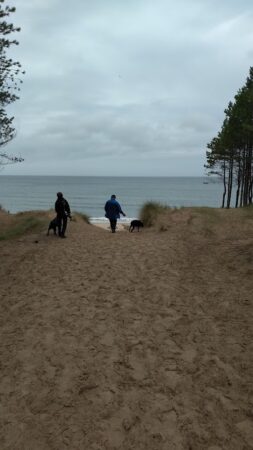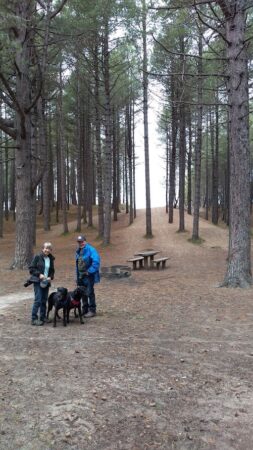 Another day we went to Pennan, beautiful location for the film 'Local Hero',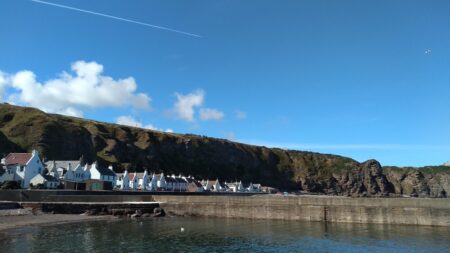 with the iconic phone box.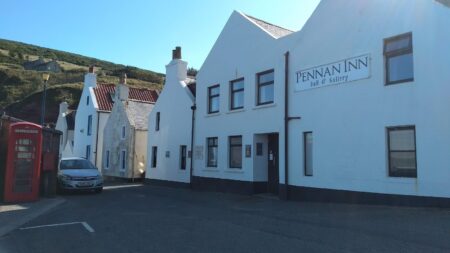 There was Lossiemouth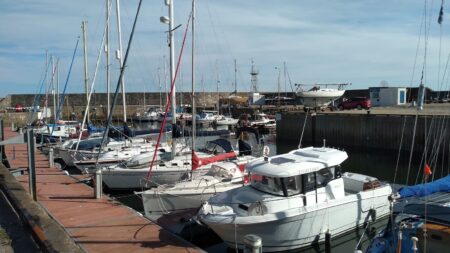 and Macduff, where we saw this North Atlantic trawler Endeavor V,
>
and finally a welcome return visit to Spey Bay.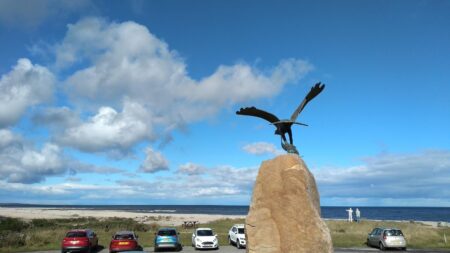 I'll write more later, but for now, I'll just say R.I.P. Queen Elizabeth II, thank you, we will not see your like again.