Posted By Judith on 8th February 2021
I thought it was about time we had a Scottish cat update. If you remember matriarch Isla has now been spayed and is enjoying life, unencumbered by permanent pregnancy. Harry Potter (1st litter) having been neutered is also enjoying life in the Highlands.
Margot, Blanche, Merlin, Tipsy and TW (2nd litter) have gone to the Cats Protection League for re-homing, whilst their siblings Hissing Sid and Piglet have remained with Janice and love playing together in the garden.
Time for photos I think.
What could be more fun than a game of hide and seek in the guttering?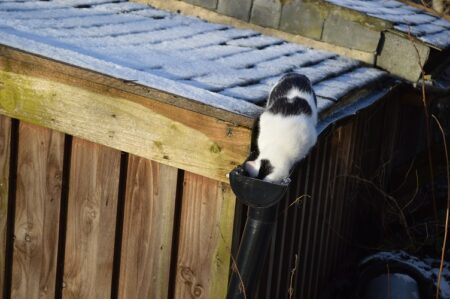 There you are!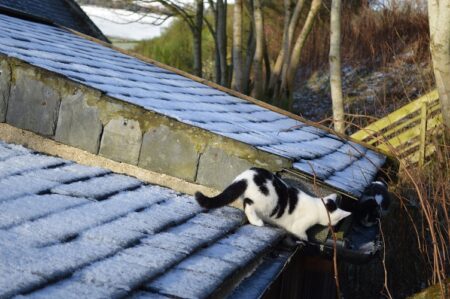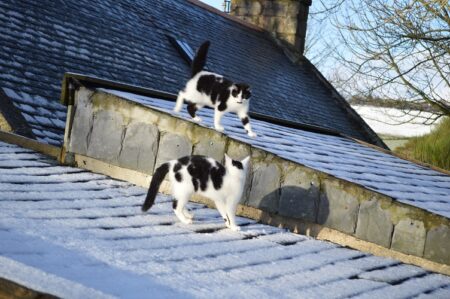 However, it turns out Hissing Sid is actually a girl and is henceforth to be known as Hissing Cyd. She recently went to be spayed and returned home in a rather fetching post-operative baby grow. (There's a sentence you don't get to write very often!}.
She thought she looked rather smart,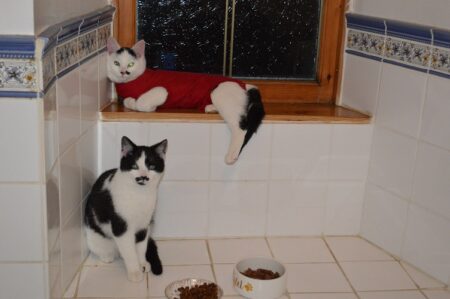 but Piglet was singularly unimpressed.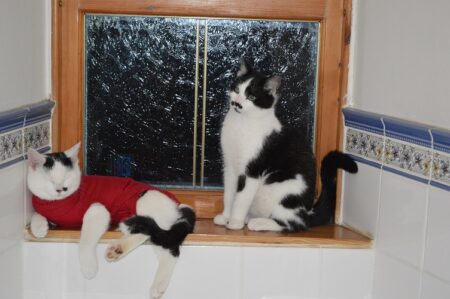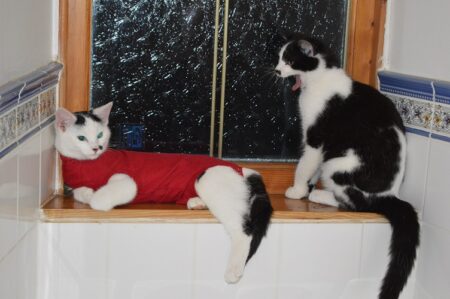 So he just went to sleep,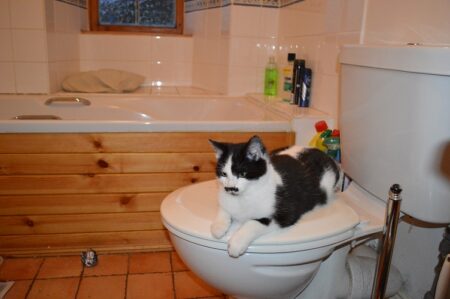 on the loo!
Piglet might not have survived were it not for Janice and Graham. He will be going for his 'little operation' shortly.
I do like a happy ending.