Posted By Judith on 21st June 2021
Just 2 years on from when I tackled my first fireplace I started my second.
I'd already stripped the shiny varnish off the mantlepiece, but it was still quite plain and uninspiring,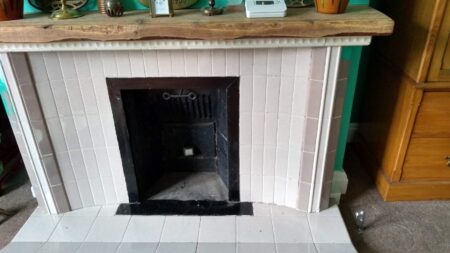 but I'd decided some time ago that I really didn't want the mess of knocking it out, so I'd decided to paint it.
As ever it's all in't preparation, so I started with 'primer for difficult surfaces'. Two coats.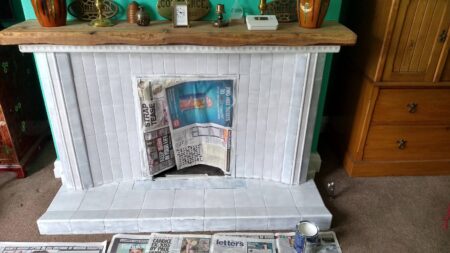 Then two coats of the background colour, which is called 'Woolly Mint'. My predictive text likes to change it, so henceforth it will be called 'Woolly Mammoth'!
It's the colour I have in the back bedroom.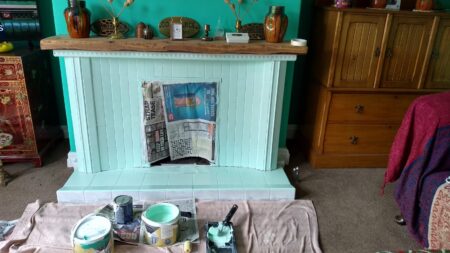 Then a bit of contrast around the opening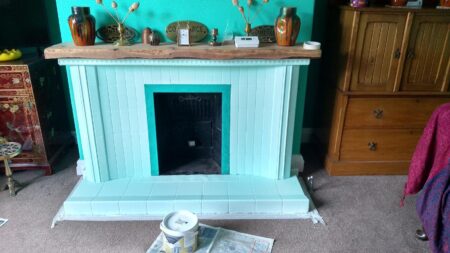 before finishing off with stencilling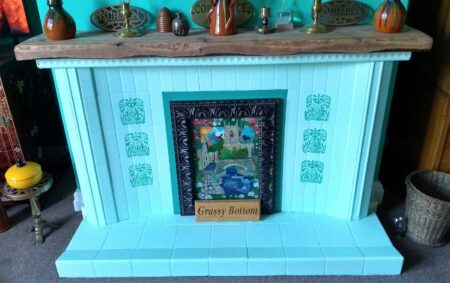 my first ever attempt.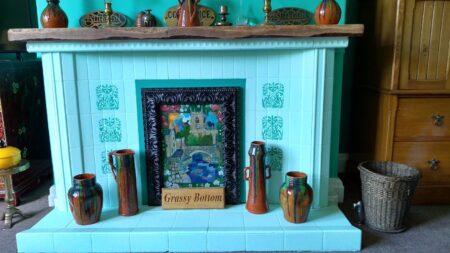 It's not perfect, but I'm still very pleased with it.