Posted By Judith on 7th July 2021
Well it looks like 'social distancing' and wearing face masks is coming to an end, or so Boris tells us, though we are advised to exercise caution.
I'm pleased to say that here at no.14 we have all been keeping our social distance during the last 12 months.
Poppy(L) and Suki(R)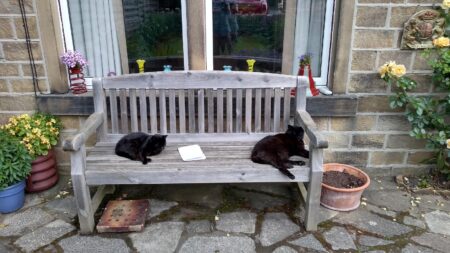 Suki and Grayson, (I don't normally keep the bin there, but it was collection day)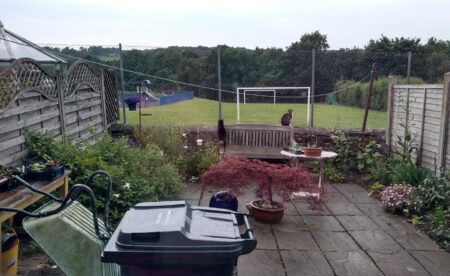 Poppy (top) and Suki (bottom).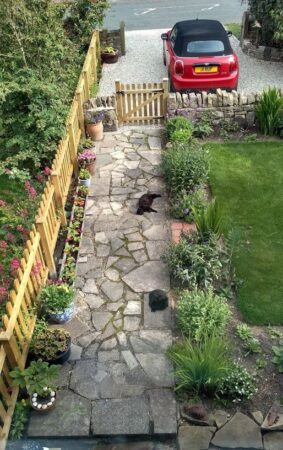 Will things change here on July 19th? I don't think so because they don't like each other very much!
Let's finish with one of the most beautiful flowers I've ever grown.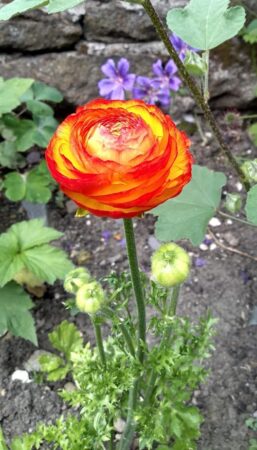 And what could be better than that? Well, another one of course!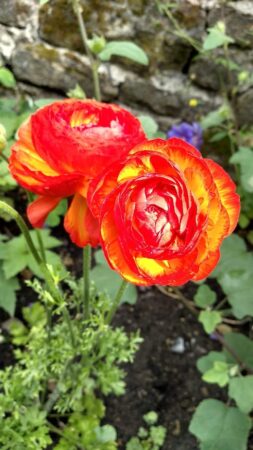 A ranunculus for the horticulturally minded.
I'm off to Scotland for a few days tomorrow, so hope to have some good pics on my return.