Posted By Judith on 2nd May 2021
So this weekend I decided to have another go at baking! Nothing too complicated, based on the chocolate buns I made last time.
They didn't quite turn out as good as those in the recipe picture, but not bad for a first attempt.
My kitchen looked like a bomb site and the 'fall-out' from the icing sugar covered every surface like volcanic ash.
A friend said they looked like hedgehogs. They're actually supposed to be sheep. I thought the pink ones looked a bit like Mrs Slocombe from 'Are You Being Served'!
See what you think?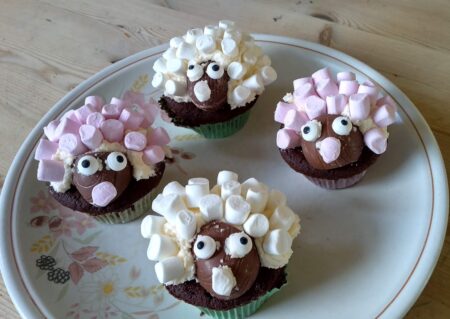 I don't think Nadiya Hussain has anything to worry about!