Posted By Judith on 20th September 2014
At last, Adrian and the boys have turned up to demolish the garage. This is one story where the pictures mostly tell the story, without any help from me.
Here you can see the garage in it's dilapidated state. To the right you can see the pile of shed from 5 months ago. In the foreground you can see the corrugated roof of the lean-to coal shed where Gladys kept her 'nutty slack'.
(Definition: 'Slack' is dusty bituminous coal residues, 'nutty slack' if it contains significant lumps.)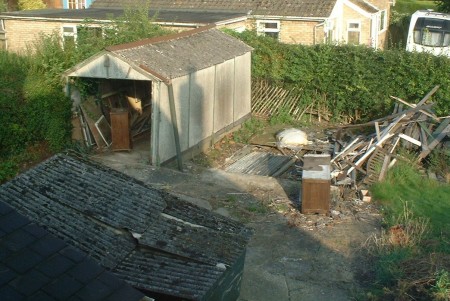 Danny begins the demolition, whilst Adrian reverses his wagon for easier loading.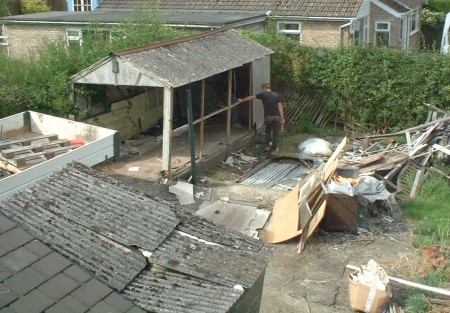 How many men does it take to demolish a garage?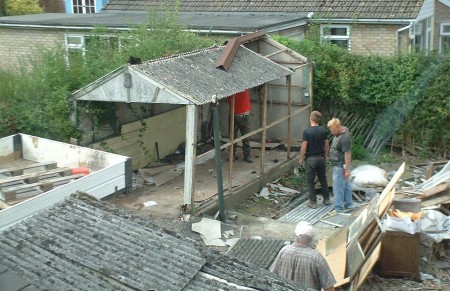 After initially putting up a fight, the garage finally succumbed to the inevitable.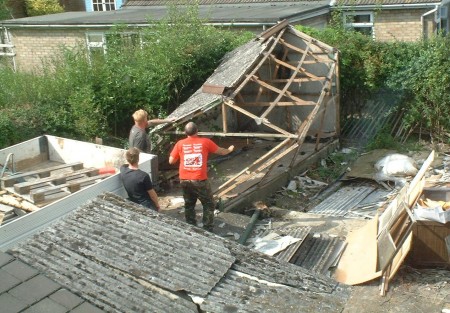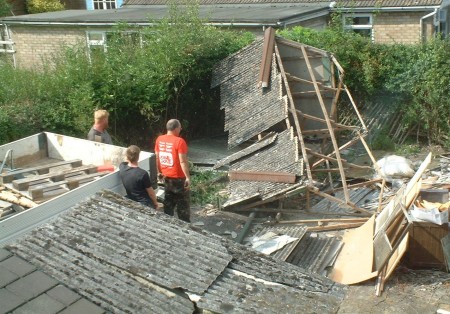 Then work began to demolish the coal shed,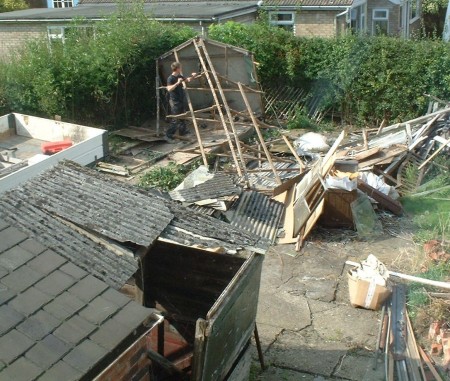 which didn't put up much of a fight at all.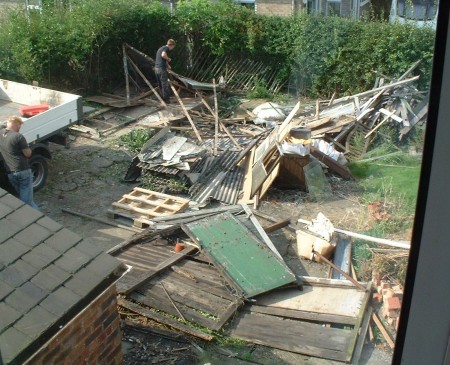 After the first load of wood and rubble was carted away, we cleared the base,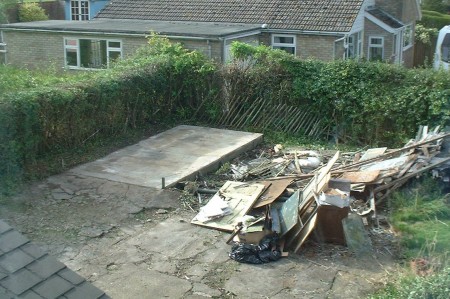 and Peter trimmed the hedge, which probably hasn't seen the light of day in 30 years, then sat back to admire the open space.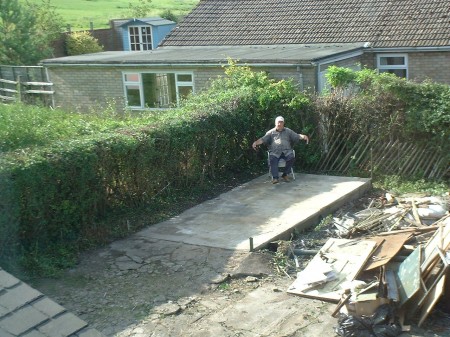 'What was he sitting on?', I hear you ask. Why Gladys's commode of course!
Now we have to wait for Adrian to remove the rest of the wood and rubble. I hope it won't be another 6 weeks!
Then we will have to decide how best to utilise this newly cleared area.
Garage or car-port?
We need a shed, and I want a greenhouse. Watch this space.