Posted By Judith on 5th November 2021
Sometimes getting up early in the morning is a good thing.
In Stocksmoor we get to see beautiful sunrises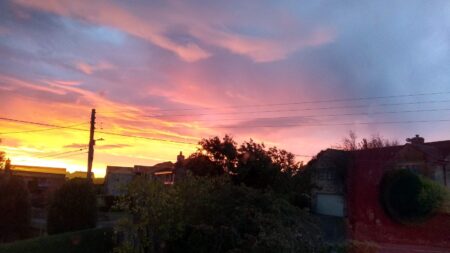 and rainbows,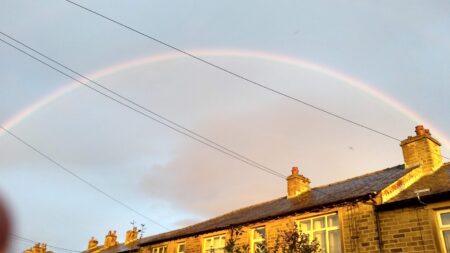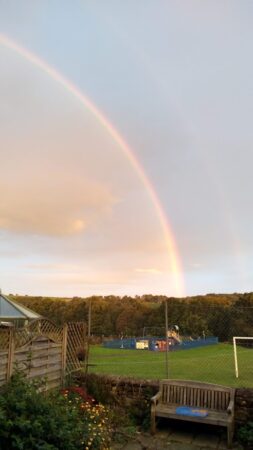 lunchtimes are quite good too, even in November.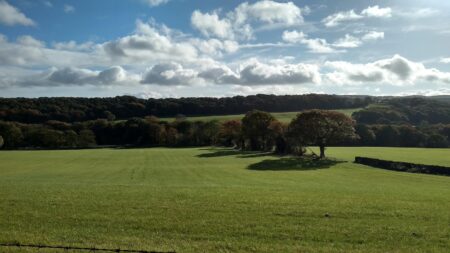 Meanwhile, in Scotland, you get to see roe deer!
This is 'Munchkin',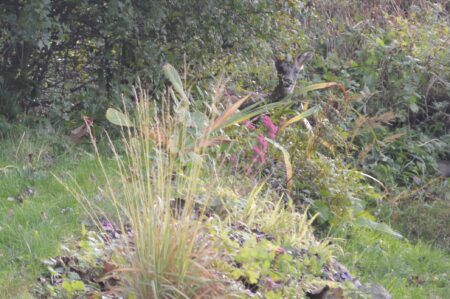 so-called because he munches his way through Janice's flowers.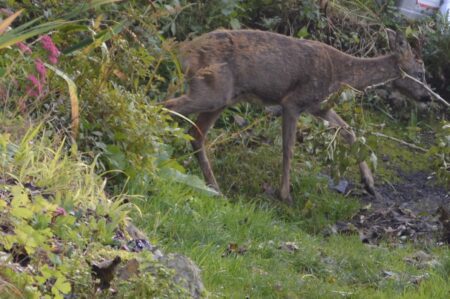 He particularly likes geraniums.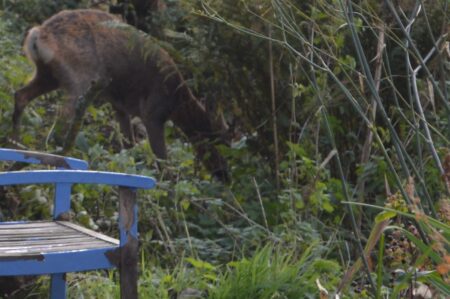 In the evening we get starlings, we have our own murmuration which roosts in a neighbours garden,

but they like to gather on the roof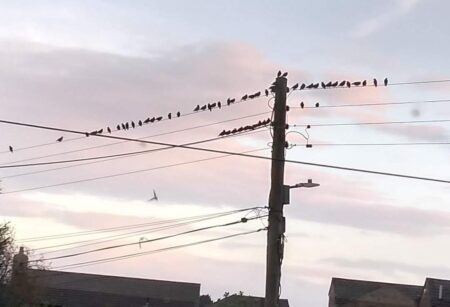 or the telephone wires for a chat before bed.
And finally, some advice for all you cat lovers out there working from home.