Posted By Judith on 24th October 2021
I've always loved donkeys. Don't ask me why because I don't know, I just have and I've been a supporter of the famous Donkey Sanctuary in Sidmouth for more years than I care to remember.
They do remarkable work rescuing and rehabilitating ill-treated, neglected and abused donkeys all over the UK and around the world, as well as providing donkey assisted therapy to children and adults with learning difficulties.
All of this started by Dr Elisabeth Svendsen in 1969 when she bought a donkey called 'Naughty Face'.
I'd love to visit the sanctuary in Devon, but it's really too far to travel, but they do have several regional centres dotted across the country, one of which is in Leeds, so I asked my neighbour (also a donkey lover) if she fancied a trip out, as I'd read that they had recently re-opened to the public following lockdown.
And so yesterday, off we went.
We had a lovely time. I can't remember all their names, let alone which one is which, so I'll let the pictures do the talking.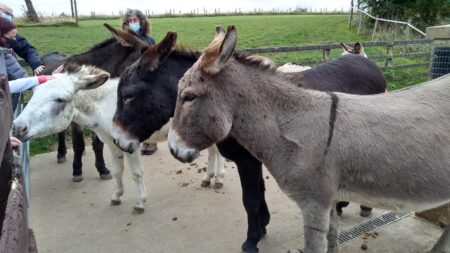 They come in different colours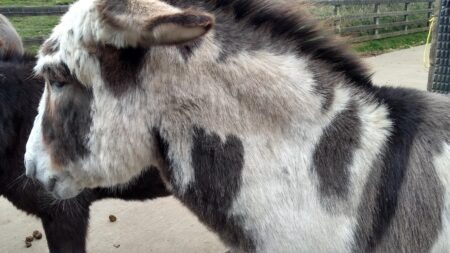 shapes and sizes. This big chap loved having his back scratched. We were happy to oblige.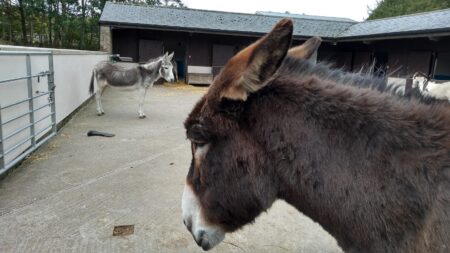 Wondering about the discarded wellington boot in the yard?
It's a donkey toy as you can see here.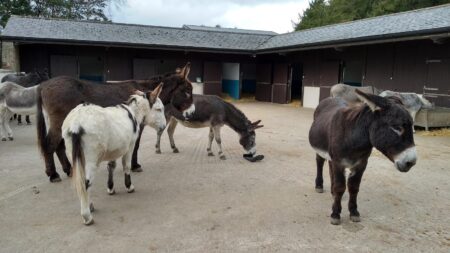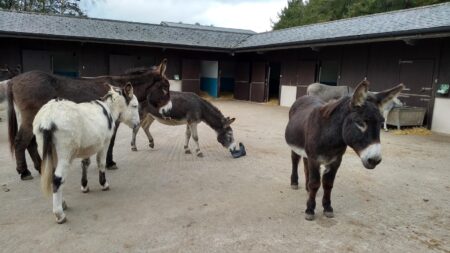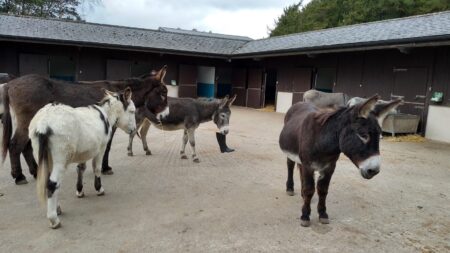 The animals are loved and well cared for.
One little chap who has asthma has to use a nebuliser for 30 minutes a day to help his breathing, it's as if he knows it's doing him good and is perfectly calm whilst having treatment, as you can see here.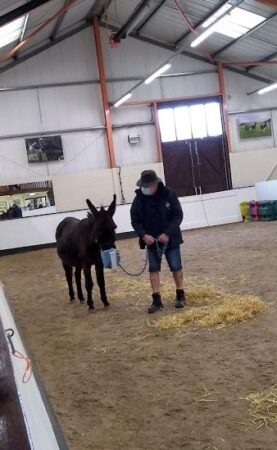 These are beautiful, gentle creatures who endure horrific abuse and neglect, even in these enlightened times. I'm proud to be a supporter and contribute in a small way to making their lives better.