Posted By Judith on 31st July 2015
At Ravendale House we had a small clump of Crocosmia 'Lucifer' which we were very fond of. When we decided to move house we wanted to make sure we had 'Lucifer' in our new garden. (As it turned out we needn't have worried!)
And so a few years ago I collected and sowed some seeds, which germinated reasonably well, but the resulting 'plants' looked like single blades of spindly grass.
Undeterred I persevered, potting them on each year and protecting them from the cold. By the time we moved to 'Grassy Bottom' last year I had roughly a dozen plants standing about 12″ high.
As I was sure they were free of ground elder, I planted them in the garden quite quickly, and I'm delighted to say that this year they have flowered for the first time.
Under normal circumstances I would have been delighted at such progress, but I hadn't bargained on moving to a house whose 'Lucifer' collection rivals that of many a stately home.
Three of my 'Lucifer' grown from seed.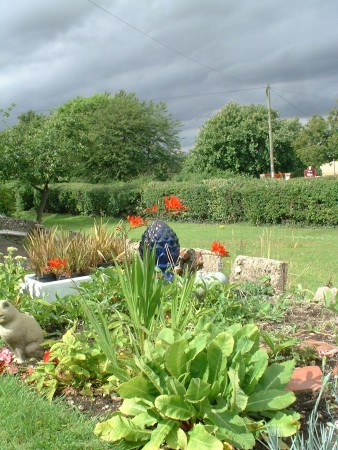 One part of one clump of Gladys's vast collection.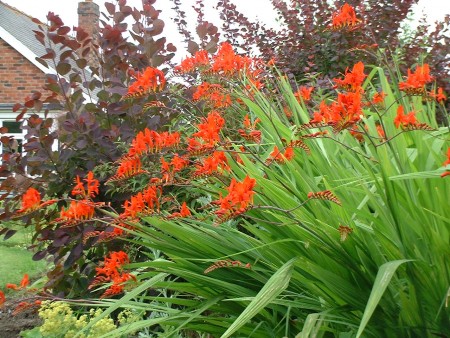 Consequently I'm left feeling a bit inadequate.
Size does matter.