Posted By Judith on 26th July 2015
Not unreasonably I seem to have been concentrating most of my attention on progress indoors, which seems to go in 'fits and starts'. However, I hope you will be able to see there has been some progress outside too.
Here is the estate agents picture from August 2013.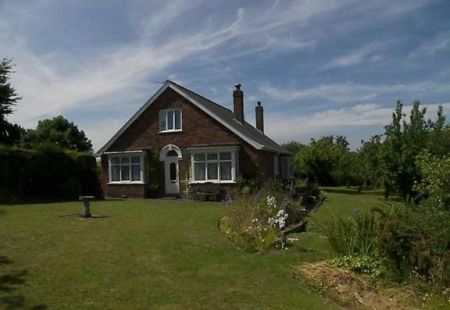 Here is my picture from this morning.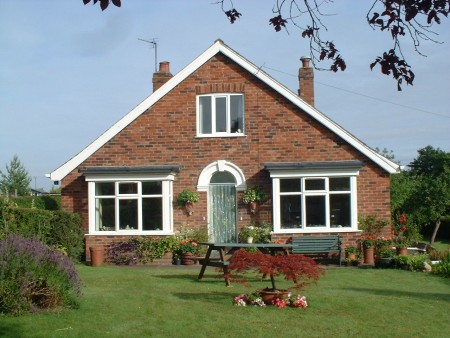 The 'Brighton Heads' are full of fuchsias and the clematis that grew, untidily, up the side of the door, now meanders along underneath the sitting-room window.
All our various pots are planted with geraniums and the two benches have received a new coat of paint.
The green and silver chain metal door curtain shimmers in the morning sun and tinkles in the light breeze. There is a red and silver one on the back door.
The red one went up quite easily on some existing hooks. The green one posed more of a challenge. In the end Peter came up with one of his ingenious ideas, meaning the fixings are completely hidden.
We had priced the curtains up in Louth a few weeks ago and found they were 'from £110 each'. We got 2 delivered for less than £100. Good old EBay!!
Better make the most of this sunny 'Grassy Bottom' morning as rain is forecast for this afternoon.