Posted By Judith on 14th September 2016
It will be exactly 1 year ago on Saturday (17th) since we dipped a first tentative toe in the water that became the garden renovations. It took the form of a phone call to Adrian asking for a price for the proposed work.
As we now know the first sod wasn't turned until the week before Xmas and since then it's been a constant procession of work, worry, then more work, so days off have been at a premium.
So it was nice that this week, a bit like buses, 2 day trips came along at once.
It started on Sunday when I spent a lovely day with my 4 Halifax chums who had got so fed up of waiting for me to go over there, that they came over here instead and we all met up at the splendid Normanby Hall.
The weather was beautiful and there was a rally of small traction engines and a collection of Morris Minors raising money for the Marie Curie cancer charity.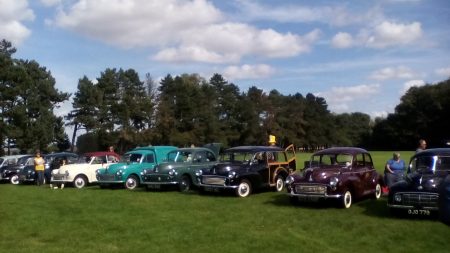 Then yesterday we went to Whitby, one of our favourite places. We haven't been for some time as it's a tiring 190 mile round trip, but we thought we deserved a treat.
We tried a different route this time. Instead of driving up the coast through Scarborough we headed 'cross country' through Malton and Pickering and passed R.A.F Fylingdales on the North York Moors. We have been that way before when we lived in Halifax, but I'd forgotten just how spectacularly bleak and beautiful it is.
The weather was hot and sunny. We had a boat trip during which we received a fly-past by a real life Whitby jet, see what I did there? (it's actually Peter's joke, so I expect he'll be wanting royalties). We also saw a seal and a jelly fish.
Here are a few of my snaps.
The swing bridge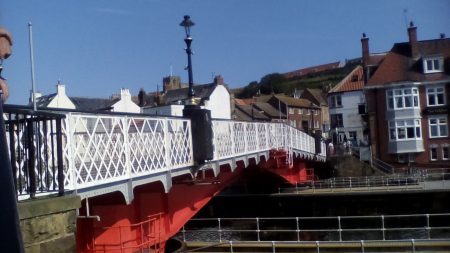 opens to let a yacht through.
Across the harbour to the church,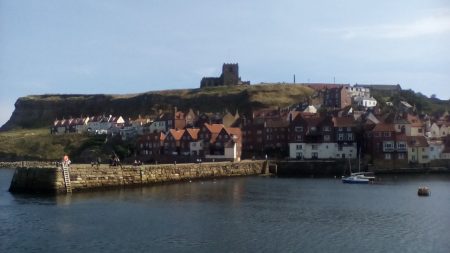 and of course the Abbey.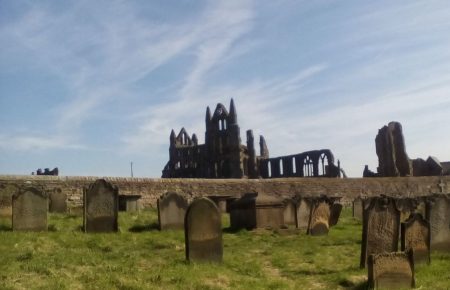 Excellent fish and chips to finish and then home.
Two perfect days.