Posted By Judith on 19th September 2017
This isn't me falling foul of another '20 assorted fuchsias for £5′ scam, (but just whilst I'm on the subject of the fuchsias, 13 have survived and about 10 of those have turned into lovely plants, though most of them are red.)
No, this is the fact that if you select the right plant from a garden centre and divide it before you plant it out, you get 2 plants for the price of one, sometimes more if you're lucky.
Take some heucheras we bought earlier in the year for example.
The dividing process of any plant always seems brutal, but heucheras are particularly scary as the root systems appear quite flimsy.
In fact at one point I was convinced I'd killed all of them, but I needn't have worried. Just look at these beauties.
This one is a stunning lime green and looks a bit like a lettuce.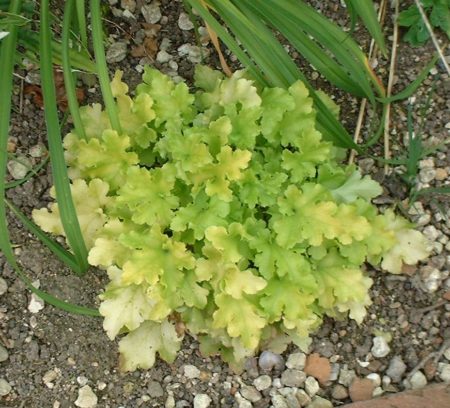 Or how about this one in it's Autumn glory.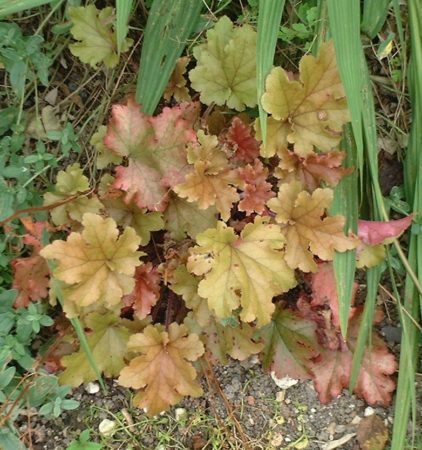 But these 2 are my favourites.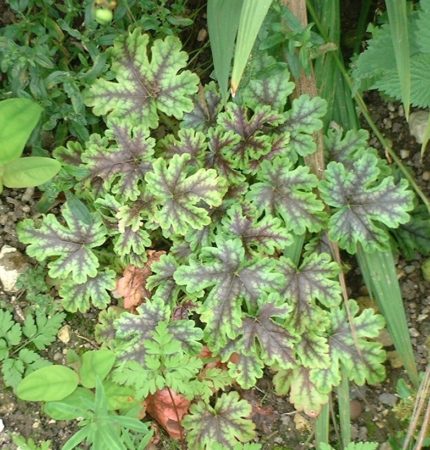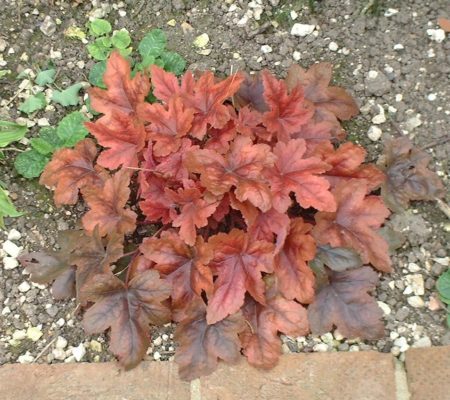 So £7.99 per plant is quickly transformed into £3.99 per plant with the stroke of a knife.
Half price heucheras, what's not to like?