Posted By Judith on 13th September 2017
Yesterday we went on another day trip, this time to the seaside town of Bridlington. Often portrayed (rather unkindly) as the 'poor relation' of Scarborough and Whitby, it still has a lot to offer.
Did you know for example that T.E.Lawrence (of Arabia fame) lived in Brid during the 1930's?
Then there's the sculpture of the 'Gansey Girl',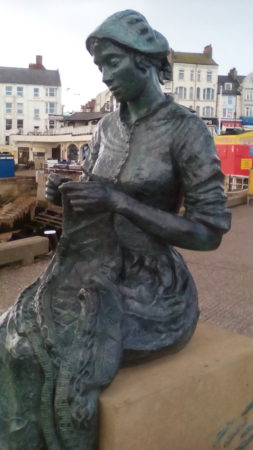 which shows a young woman knitting a gansey, the traditional jumper worn by fishermen. Fishing families have contributed to the sculpture by placing moulded fish which bear their family names on to the sculpture's plinth.
There's a busy working harbour,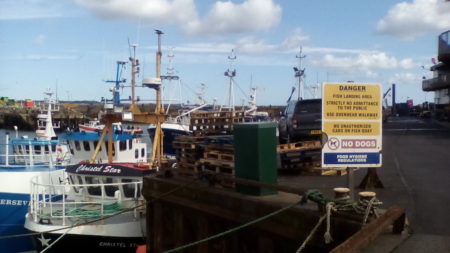 and lots of leisure craft,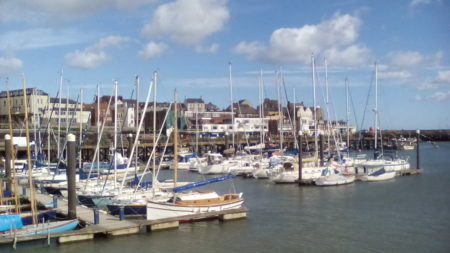 plus miles of beautiful golden sand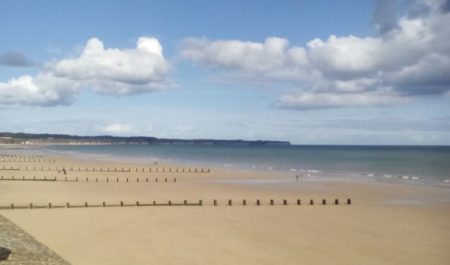 and lots of seagulls.
This one was camera shy, so I ended up with an 'action' shot,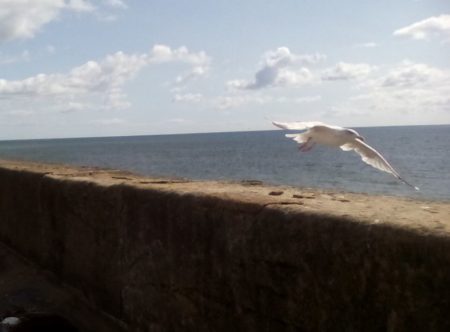 this was more what I had in mind.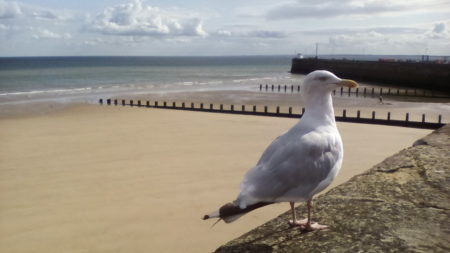 Perhaps I should apply for a job with the Bridlington tourist board!