Posted By Judith on 6th October 2016
Adrian came today to fit the new gates across the drive.
He started by digging holes for the posts, first one side,
then the other. Leonard was asleep so Peter stepped in to supervise.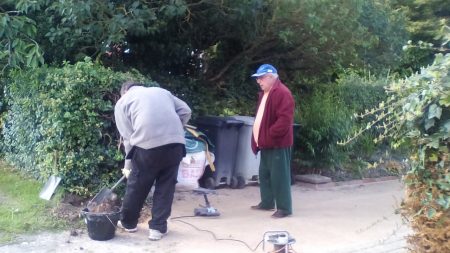 Sadly I can't show you pictures of the actual installation as my assistance was required holding 'Bill' in place whilst Peter and Adrian adjusted 'little Gareth' into the correct position.
Here you can see them having been fixed in place, but requiring minor adjustments. Unfortunately the sun had gone in by this time, so it's a bit dark. Sorry.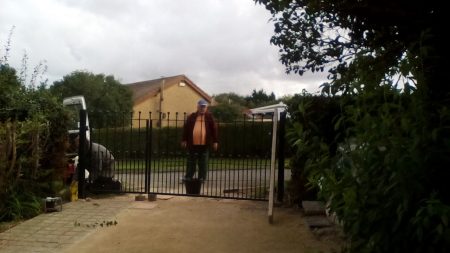 The concrete mix that holds the posts in position will take time to 'set' so we can't open them at the moment.
We're pretty pleased with them.