Posted By Judith on 24th September 2016
There's not been much to report on the D.I.Y front these last few weeks, partly due to the fact that we're both tired out, but mainly due to the fact we've been waiting for the new gates for the drive to be delivered plus 2 shelving units for the shed.
The gates arrived last Saturday and since then I've been busy painting them with dark green Hammerite paint.
Peter devised a method to hold them in place with the 'work-mate' to make it easier for me to paint them on both sides. He's considerate like that!
Here you can see what I mean.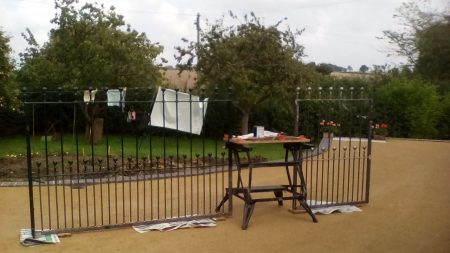 You can probably see from the picture I've painted about half way down the big one. We've christened them 'Bill' and 'Gareth' (see what we did there?!!)
I can think of few things that are as boring and tedious as painting gates, and they're going to need 2 coats.
As usual, Leonard was on hand to offer advice and guidance. What would I do without him?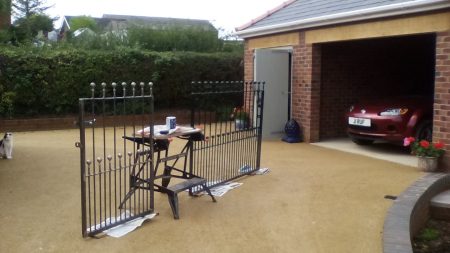 Adrian is coming to fix them in place next week.
The shelves arrived a couple of days ago, so here comes a question. How long does it take 2 reasonably intelligent people to turn these bits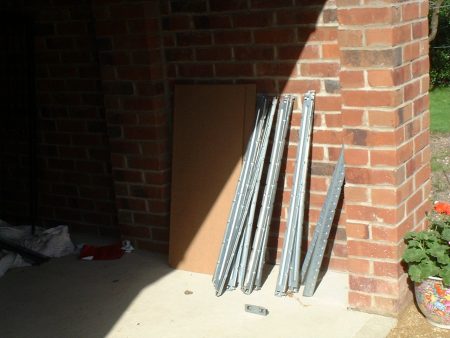 into this?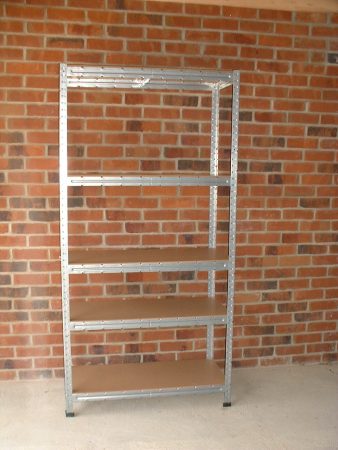 (Don't forget we had 2 of them to build)
Answer, part of a morning and a very long, hard afternoon. Oh the joy.
Leonard slept through the whole thing, he's not daft.