Posted By Judith on 30th November 2014
Most children in the UK will have grown up with the BBC TV kids programme Blue Peter. One of it's most endearing features was, and probably still is, showing children how to make things, whilst explaining how homemade toys can be just as much fun as bought ones and homemade gifts are unique, not to mention both being a good deal cheaper than 'shop bought'. So in the best Blue Peter tradition we decided to 'make' 4 table lamps.
Why 4 table lamps? Well, when we had the house re-wired we got them to install a separate circuit whereby the lamps are plugged into special sockets and can all be turned on together by a light switch on the wall. We have one of these sockets in each corner of the dining area of the kitchen.
We're a bit old for empty washing-up bottles and sticky-backed plastic, so decided instead to rely on our old friends EBay and Hemswell Antique Centre for our components.
Here is lamp No.1. The shade cost us £8.50 and the base £5.00.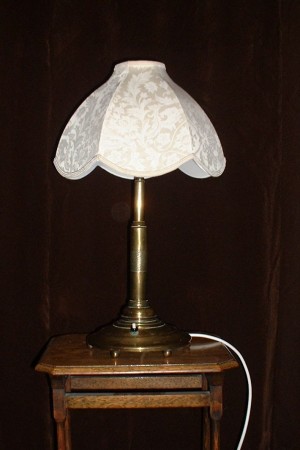 Lamp No.2. The shade cost £12.00 and the base £30.00 delivered.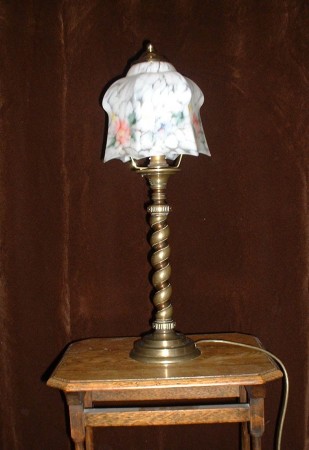 Lamp No.3. We already had the shade and the base cost £10.50. At some point we'll buy the correct fitting so the shade can be put on the right way up, but in the meantime, we think it looks rather cute upside down!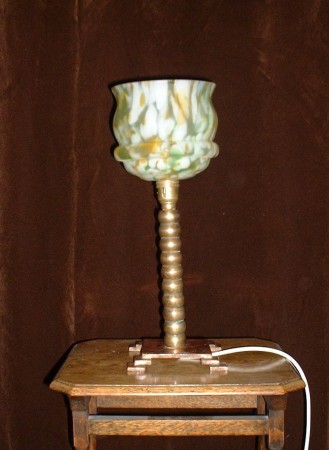 Finally, lamp No.4. Shade cost £16.00 and base 99p!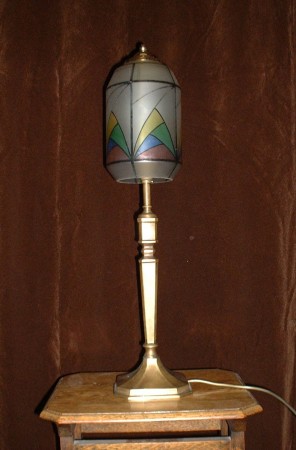 Do you think we've earned our Blue Peter badge?