Posted By Judith on 26th November 2014
I like gardening and I just love trees. I don't know where these two passions come from as neither of my parents had green fingers.
My sister loves gardening too, perhaps the growing gene skipped a generation or two. She's currently researching our family tree, so maybe she'll find we have a long lost horticultural ancestor.
The sheer size, majesty and age of some trees is simply awesome. If only they could talk, what tales they could tell.
At Ravendale House we planted lots of trees as you can see here. Yes, we really did plant all these.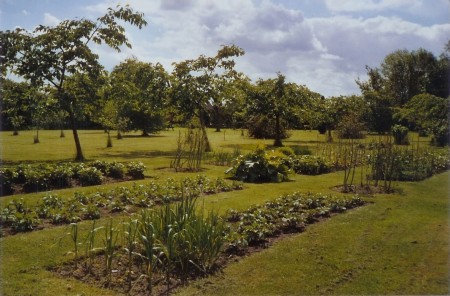 Here at 'Grassy Bottom' we have a selection of trees. I've already introduced you to the holly, and the little nut tree, and I expect you've noticed the tall 'Xmas tree' in various photos.
Then we have a few fruit trees, the star of these being the Victoria plum.
Having said all this you can imagine that for me the decision to cut down a tree is not taken lightly, but last Wednesday we actually cut down two.
Why did we resort to such drastic actions? Well one of the trees in question had quite a few 'ticks' in it's minus column. For a start it was ugly, even I thought it was ugly, which might explain why I can't find any photos of it in my collection. So no 'before' and 'after' shots I'm afraid.
Secondly, it didn't really 'do' anything, in fact we didn't even know what it was, and thirdly it was right in front of the window stealing both our light and our view. It just had to go.
The second tree was an old apple tree, not particularly productive, we have two more that fruit better, and it too was blocking our view to the Lincolnshire Wolds across the way. So I'm afraid in the end that had to go too.
When I say 'we' cut them down, I actually mean Terry from up the road cut them down with his chain saw (we don't 'do' chain saws, they scare us) but we chipped in by carting the 'fall-out' to his van.
Thank goodness he wanted the wood to burn, otherwise we would have been looking at another weekend of burning. The neighbours would have been pleased!