Posted By Judith on 1st September 2017
Remember last year I grew some 'Munchkin' sunflowers? The packet of seeds said they would grow to about 2′ and most of them did.
You might also remember that one of them didn't, in fact by the time he'd finished he was about 5′ in ALL directions. He was HUGE as you can see here.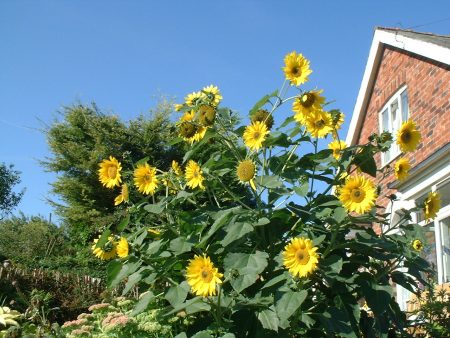 I left the seed heads on for the birds, as I wasn't sure I could cope with another one that size. However, he had other ideas and this year I'm delighted to say I have one of his offspring. A surprise sunflower.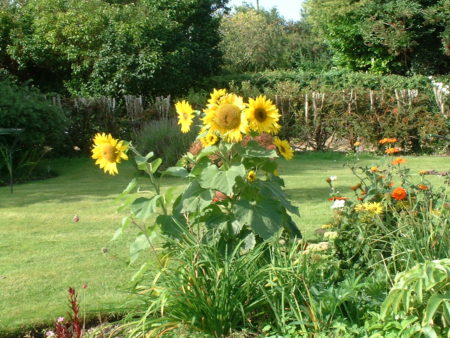 Thankfully he's only 4′ high! What's not to love about a sunflower?
Elsewhere I've got a bit of an interloper on 'Adrian's Wall'. He was supposed to be a Crocosmia 'Lucifer' but turns out to be a Montbretia, so I'm afraid he'll have to get moved when he's finished flowering.
In the meantime I'm just enjoying his vibrant orange with the purple Gladioli, did I mention subtle is my middle name?!!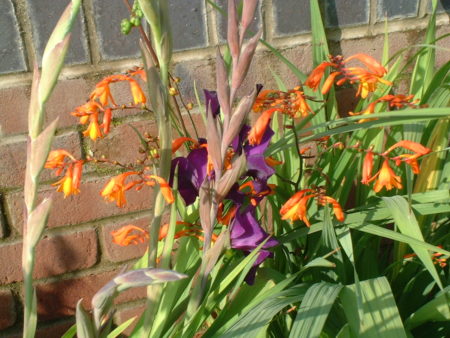 However there are more tasteful combinations as you can see here.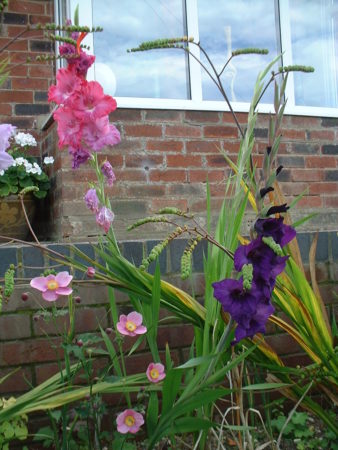 Gladioli with Japanese Anemone and 'Lucifer' seed heads.
I had been worried that 'Adrian's Wall' might suffer a bit of an anti-climax after 'Lucifer' had finished, but I needn't have worried.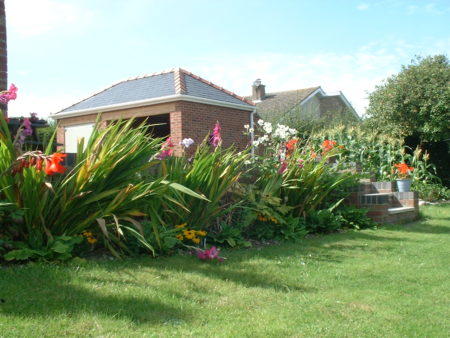 Gladioli, Japanese Anemone and dwarf Rudbeckia. A little scruffier than I had hoped, but who cares?
And if the rain threatens to ruin a prize specimen, bring it inside.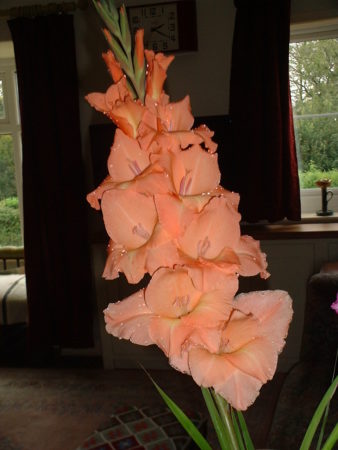 Meanwhile the surprise sunflower goes from strength to strength.