Posted By Judith on 6th November 2017
At this time of year as gardening and day trip stories dry up I'm always on the look out for interesting things to write about and inspiration sometimes comes unexpectedly.
Take the other week for example. We were watching the popular BBC teatime quiz show 'Pointless' when one of the answers caught my attention.
The Azerbaijan Carpet Museum?
Now I know (thanks to another popular BBC quiz show 'QI') that there is a pencil museum in the Lake District, and a barbed wire museum in America.
I know from my own experience there is a museum of Chamber Pots and Toilets in Prague.
How do I know that? Well you can read how by clicking the links here and here.
Incidentally even if you're not really into all things lavatorial, just take a look at some of the photos of the exhibits at the Prague museum, they're bizarre and amazing both at the same time.
However I digress.
Given the above you might think that a carpet museum sounds pretty mundane, so why did it grab my attention? Well here's the thing, apparently it's been designed to look like a roll of carpet.
This I had to see.
Thanks to the wonders of the Internet I could and guess what? It does!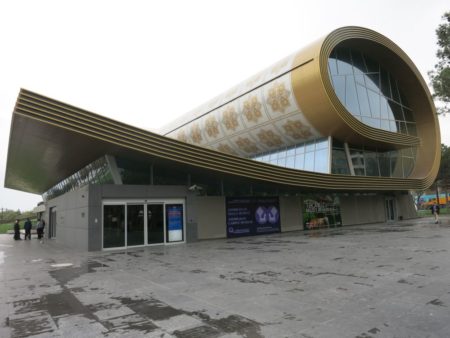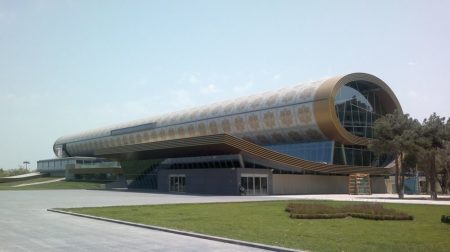 Who said museums were boring?