Posted By Judith on 2nd June 2014
Under the linoleum tiles in the old kitchen is the original quarry tile floor. It was always our intention to uncover it as this will now be the hallway at the bottom of the new staircase.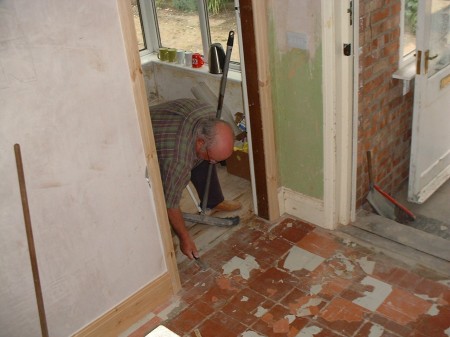 Not my idea of Sunday afternoon fun.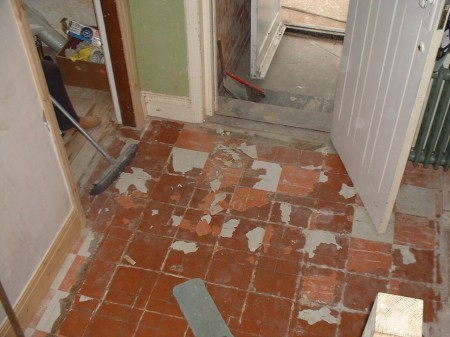 I bet you're assuming (if you're even thinking about it at all) that Peter is sitting on a chair in the first photo.
In fact you'd be wrong, he is in fact sitting on Gladys's commode, the only item of 'furniture' left in the property when we bought it.
It has served us well over the last 3 months, not as a commode, but just as somewhere to take it in turns to sit during the long days of the project.
Having given such sterling service I felt it only right that Gladys's commode should be mentioned in dispatches.