Posted By Judith on 15th June 2014
I think Week 13 can best be described as a 'slow burner', as nothing of any note actually happened until Thursday afternoon when Adrian and Danny came to dig a trench in the concrete floor of the porch to accommodate the, soon to be installed, (I hope) kitchen sink waste pipe.
They also fixed the extractor in the kitchen and fitted the cooker into place. At long last we will be able to have real food. 9 months of microwave ready meals had already lost it's charm after only a few weeks! There is still some painting around the arch to be done, not to mention the rest of the house!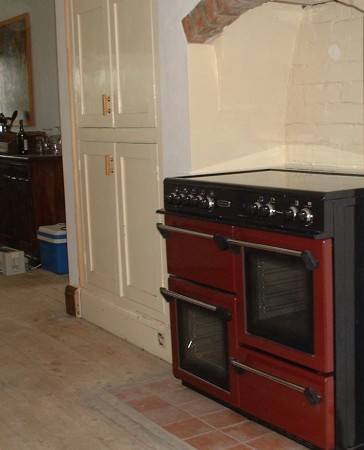 Other outstanding jobs are finishing the shower cubicle, removing the rubbish from outside (Adrian's already removed loads) and demolishing the garage. (Come on England!)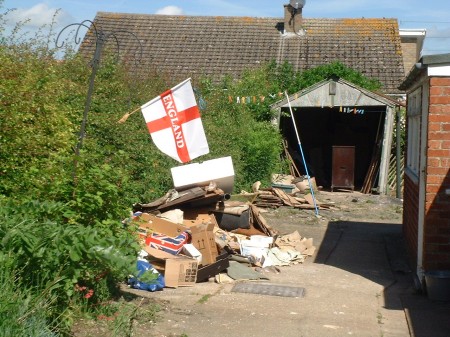 So what else has been happening?
Well on Monday I took the car to the local garage for it's annual service and M.O.T. "That'll be £366.88 then please". Ouch!
On Tuesday we had a power cut at 9.45pm, not normally a problem but I had no idea where the candles were. Fortunately it only lasted 20 minutes.
Wednesday we won our ongoing battle with the insurance company, who we have been trying to get to pay out on a policy for the last 4 weeks.
They're quick enough to take your money, but when the tables are turned, it seems that if you don't hold a drivers licence, passport or bus pass, you don't exist. Changing address half way through the negotiations only served to complicate the issue, but we have prevailed.
Thursday saw the welcome return of Adrian and Danny to dig the trench, whilst on Friday Peter began work on making 2 built-in book cases out of the old pantry shelves. (Notice the sparrow coming for his lunch.)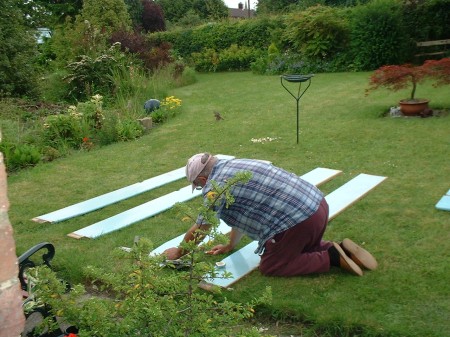 Then on Saturday Adrian and Nick (the joiner) came to finish the staircase.
Perfect!!