Posted By Judith on 12th June 2019
I've been quiet these last few weeks, a bit short of inspiration if I'm honest, though I have been having fun with my niece and her family (I can still play football, but the morning after I feel like I need a double hip replacement!) and I've been knitting again too. Just take a look at this little beauty.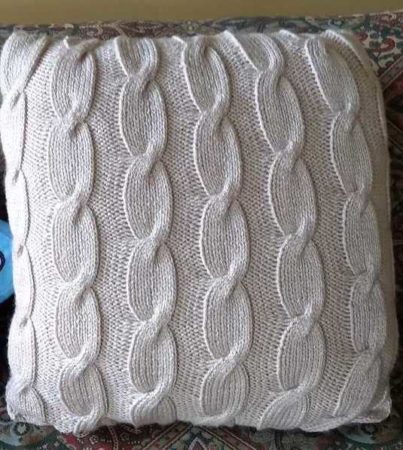 However, this is not about having fun, playing football or knitting, it's about TV.
For years now I've felt TV programmes were leaving me behind. More channels to choose from than ever before, yet nothing on them worth watching. So imagine my joy and delight to find that the BBC are currently running 4 of the best series that I can remember. Ever.
Lets's start with Stephen Poliakoff's 'Summer of Rockets'. Set in the Cold War era of the late 1950's, I wasn't going to watch it, but on my sister's recommendation I watched it on 'catch up' and now I'm hooked. We're 4 episodes in and I still can't work out who the bad guys are.
Then there's the welcome return of the brilliant 'Killing Eve'. Making a cold blooded, psychopathic, serial killer, lovable and sympathetic takes some doing, but Jodie Comer as Villanelle pulls it off, she's quite extraordinary, ably assisted by Sandra Oh as Eve.
But when it comes to extraordinary, the Russell T Davies series 'Years and Years' takes some beating. Set in an all too real and believable dystopian future, it is packed with brilliant actors, giving equally brilliant performances. In normal circumstances it would get my vote for the best series since 'Happy Valley' were it not for my final choice.
'Gentleman Jack' the true story of 19th century landowner Ann Lister might not be everyones cup of tea, but having been written by Sally ('Happy Valley') Wainwright and being set in my home town of Halifax, I had to give it a try, and I wasn't disappointed. Shibden Hall looks magnificent.
It is quite simply a brilliant series. The production, the dialogue, the scenery (yes, I'm biased) the music, the standard of the acting, the excellent Yorkshire accents, and Suranne Jones as eponymous heroine 'Gentleman Jack' is outstanding.
So 'thank-you' BBC for producing some of the best television I've seen in a long time. If you keep this up I'll be happy to pay my own TV licence when I'm 75!