Posted By Judith on 24th September 2018
Those of you who know me will probably be aware by now that Peter passed away last week. I had already prepared this post, so it seems a shame to waste it.
He put his heart and soul into making 'Grassy Bottom' a special place both inside and out. I dedicate this website to him. I don't know when I'll be back.
2018 has been full of extremes, starting with a long Winter followed by a cold, wet and windy Spring, but I think the Summer of 2018 can best be described by one word. DRY. It's also been hot and although I hate to sound like I'm complaining about the good weather, there's no doubt that the garden has suffered as a result.
You only need to look at the grass, brown and parched,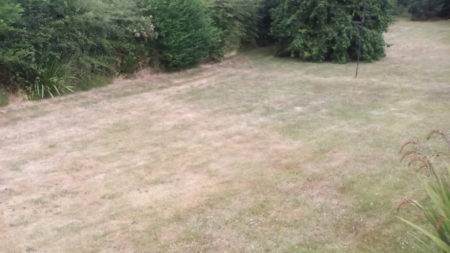 it's funny how the hedges still manage to grow like fun.
The peas have really struggled and the dahlias in the pots by the front door have been disappointing, all leaves with few flowers,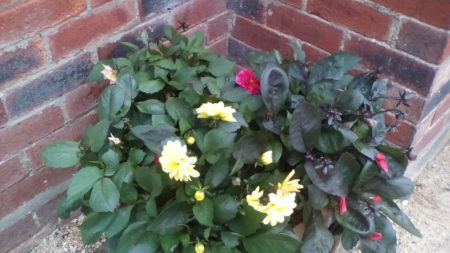 though they did seem to rally when it became less hot.
Don't even get me started on the primula denticulata (drumstick primulas) I never thought they'd ever recover from this,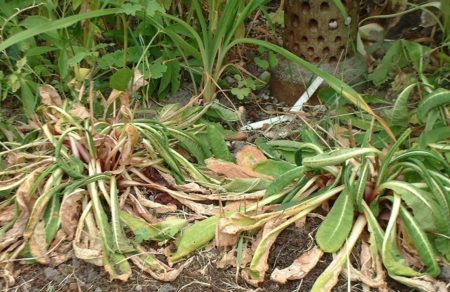 but actually they did.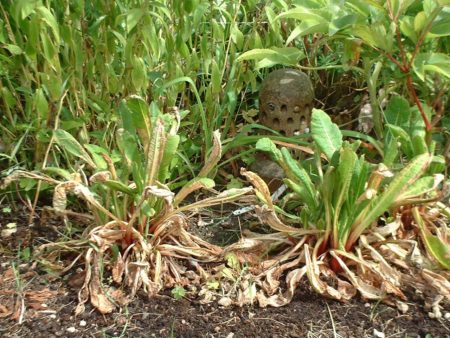 OK so they won't be winning any beauty contests, but at least they're alive.
The sad fact is you can't water everything and I admit I've been concentrating most of my energy on my new Heuchera collection, (you'll notice the extra watering has encouraged a few of last years nasturtiunms to germinate)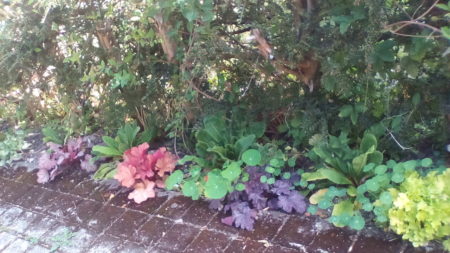 also the pots and tubs, and the fruit and veg, though the peas gave up in mid July.
Then came a brief period of torrential rain and strong winds which destroyed my Broad Beans and devastated my sweetcorn,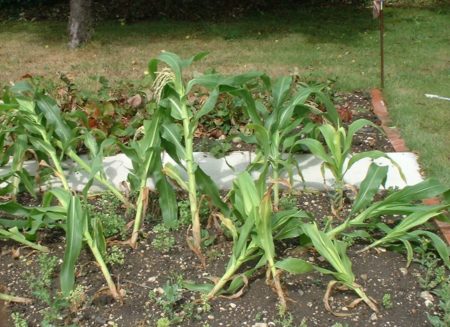 though to be fair we did manage to harvest some beans and cobs.
I had lots of green tomatoes,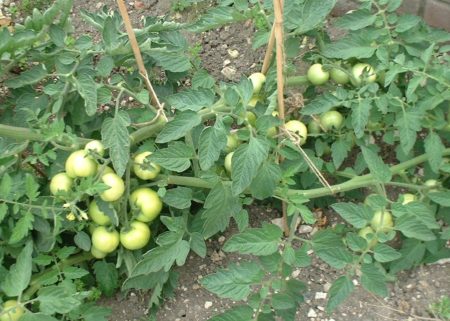 most of which ripened, but I'm sad to say the flavour was disappointing (for 'disappointing' read non-existent).
However it hasn't all been 'doom and gloom'.
The Clematis that meanders along under the window has been full of flowers,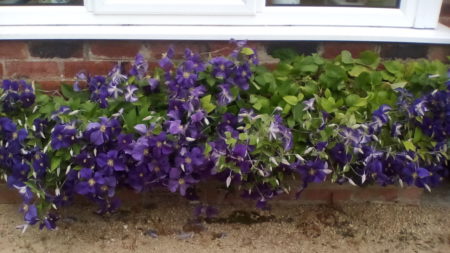 the Calibrachoa in the 'Brighton Heads'
and the big pots
have been a mass of colour and the ever reliable 'Lucifer' has been spectacular once again.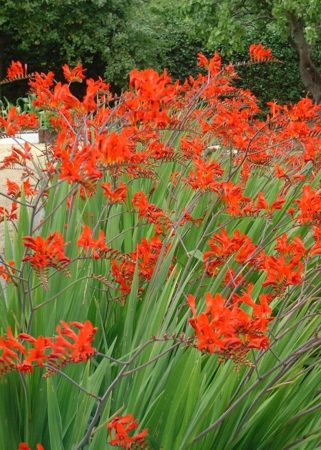 It hasn't been a perfect Summer, but it could have been a lot worse.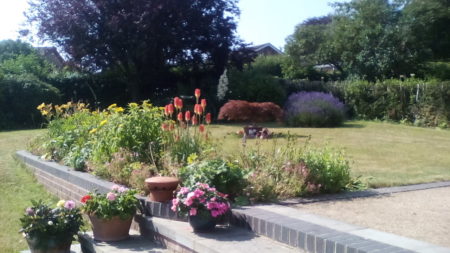 I had no idea when I wrote that how bad it was going to get.