Posted By Judith on 9th July 2018
I don't have a great record when it comes to buying plants by post. As far back as 2009 at Ravendale House I was getting disappointed by poor quality plug plants but despite that, as recently as last year, I still hadn't learned my lesson, buying '20 special offer' fuchsias.
So it was with many misgivings and a heavy heart that I parted with a substantial amount of money at the end of last month to purchase a 'Heuchera Collection' by mail order from a specialist nursery.
As it turned out I needn't have worried. The 12 plants arrived right on schedule, packed in a sturdy cardboard box to the highest standard, each with their own little bedroom for overnight delivery.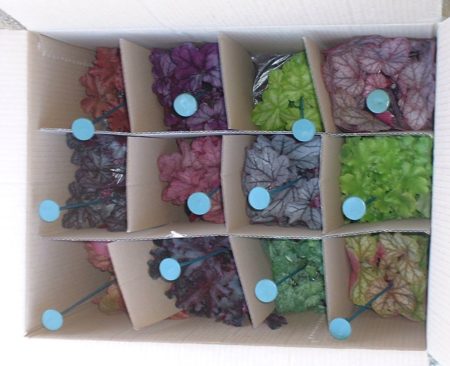 But it didn't end there. Each pot was neatly tied into a plastic bag, had a green plastic sticky thing to prevent mishaps if the box was inadvertently inverted and finally each one was labelled with the variety and planting information.
Sun lovers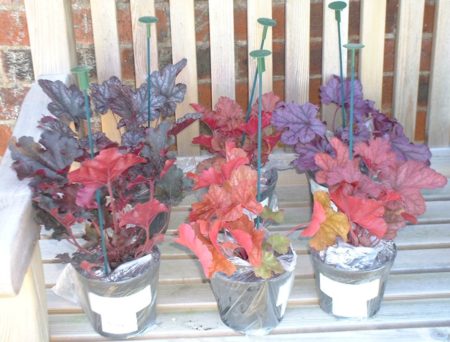 and shade lovers.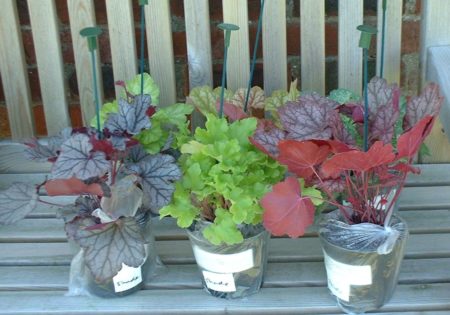 My faith is restored.
All I have to do now is ensure they continue to thrive.
P.S.
What's the best thing to do with an empty cardboard box on a hot sunny afternoon?
Well Grayson thought it was a good place for a nap,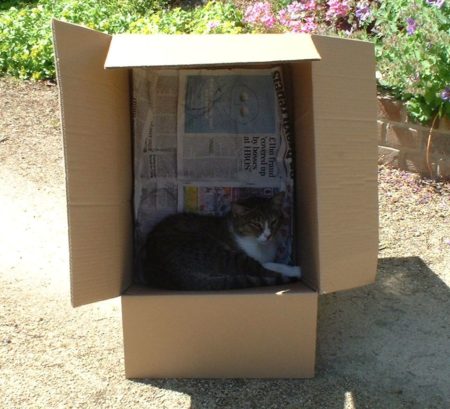 but being Grayson he had to elaborate.
It's difficult to tell from the photo, but he'd managed to get the bottom flap at right angles to the ground, so it acted like a prop. Obviously a more acceptable sleeping angle!