Posted By Judith on 22nd January 2016
Remember the digger?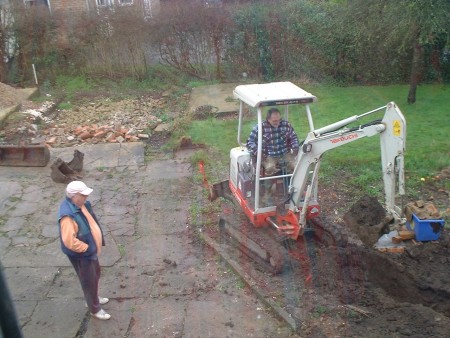 Well let me introduce you to his big brother, who arrived Wednesday morning. His extra muscle power was needed as the work to clear the ground for the new garage base began.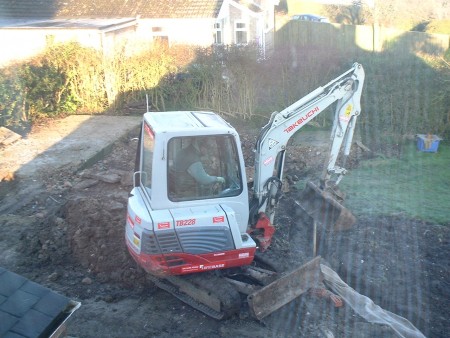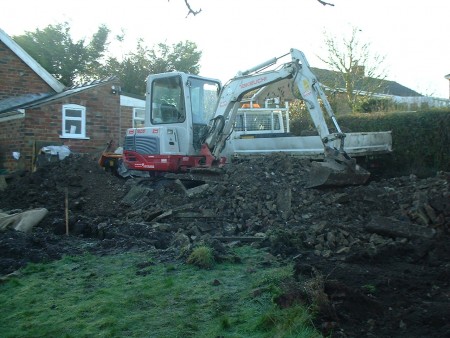 Amidst all the mayhem it took the blackbirds only moments to come down prospecting for worms, and Leonard only moments longer to christen it as the biggest litter tray in the world.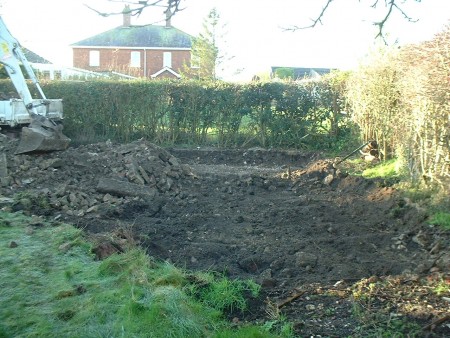 Sadly (or perhaps luckily) I didn't get photos of either the blackbirds or Leonard.
'Big Brother' was also able to do some 'tidying' along the side where the new wall is being built.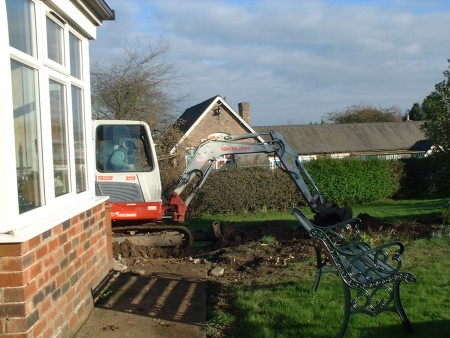 By close of play the space for the garage was just about cleared. Excuse the poor photo quality, but these 'looking down' shots are taken through the bedroom window. Not even a 'Smartphone' can compensate for dirty windows!!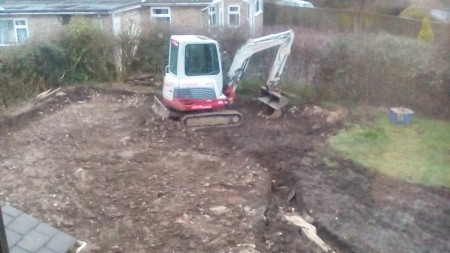 The bricks arrived yesterday, but they're the wrong ones, so will have to go back, and it's due to rain today.