Posted By Judith on 14th January 2016
Despite the weather forecaster's assurance that this week would be bright, cold but most of all DRY, Monday dawned wet and miserable, and it's raining today too.
However, we did make some progress on Tuesday and Wednesday, when the blocks for the inner skin of the new retaining wall were laid along the side of the house and carefully covered to protect them from the elements.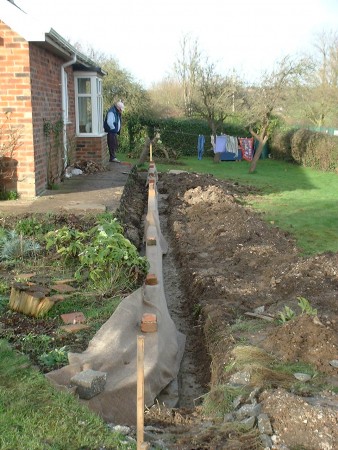 The blocks continued round the back, where the wall will provide one side of what, I hope, will become my vegetable bed.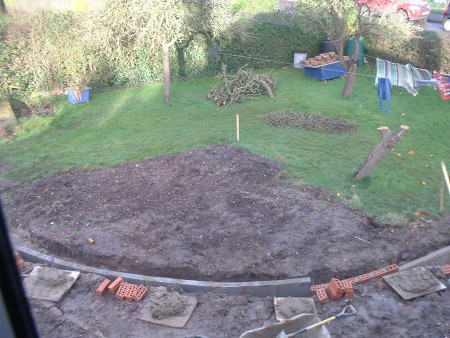 You can also see the recently cut down apple tree and it's twigs and branches in two neat piles. (I did that.)
The 5,000 bricks have been ordered and 2,000 of them are due to be delivered next week. I wonder what the weather will be like?