Posted By Judith on 9th July 2019
Last week I spent 5 days visiting my sister and her husband in Scotland, about 45 miles west of Aberdeen to be precise. Apart from falling down the stairs, which I will write about later and despite some pretty frisky weather, I had a great time.
I have to be honest, an 8-hour train journey isn't my idea of fun, but to be fair to LNER I have no complaints. The trains were clean and on time (apart from a 10- minute level crossing malfunction outside Newcastle) and the staff were all friendly and helpful.
I booked my tickets and seats well in advance and I'm glad I did, because travelling up on the Friday the train was very busy, next time I'll go on a Thursday.
Things started off gently on the Saturday, pottering around and getting to know the pets. Black Labrador brothers Aran and Skye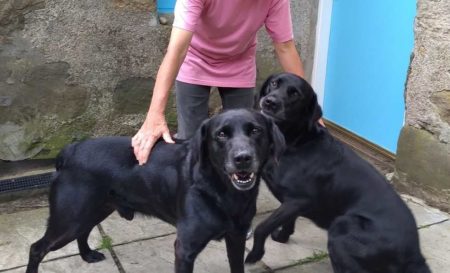 and sheep Hazel, Fiver, Bluebell and Milly, who were all waiting for the shearer to call.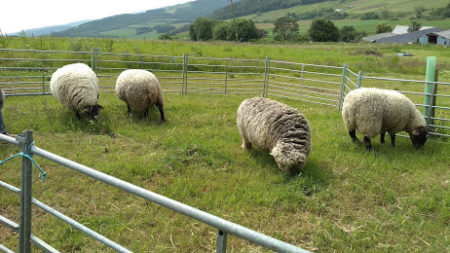 In the evening we went for a meal in Portsoy during a cloudburst, which had been preceded by thunder and forked lightening. Not the best conditions for taking pictures of the dolphin sculpture in the harbour.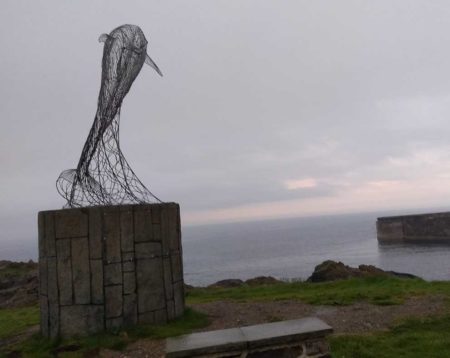 It would have looked like this had the sun been shining,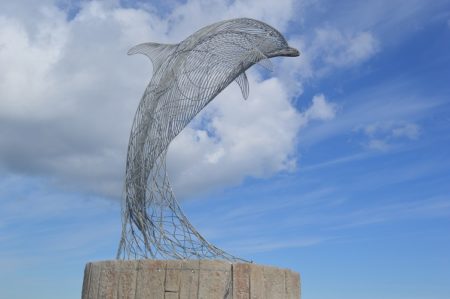 and if I'd been really lucky I could have got this, which Janice had taken one evening a few weeks earlier.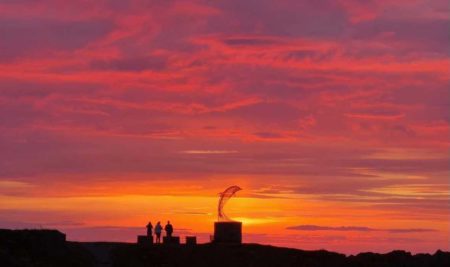 On Sunday we started off at a local garden centre for coffee and cake, (I had hot chocolate with all the trimmings) where we created quite a stir. I wonder why?!
Beware 3 pensioners wearing 'Docs', I think is the answer to that one!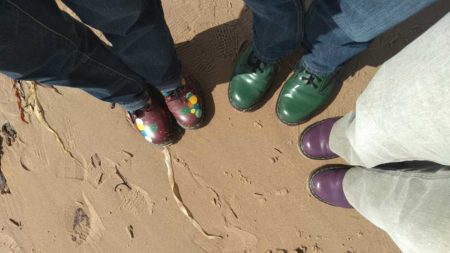 Then we moved on to the picturesque coastal village of Cullen, home of the legendary Cullen Skink. The weather was considerably better than the night before, so we had a stroll on the beach.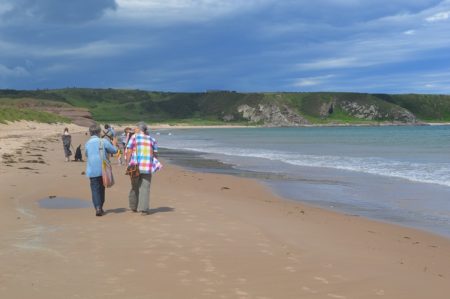 But it didn't last and Monday's weather was decidedly 'mixed'. We went to the impressive Fyvie Castle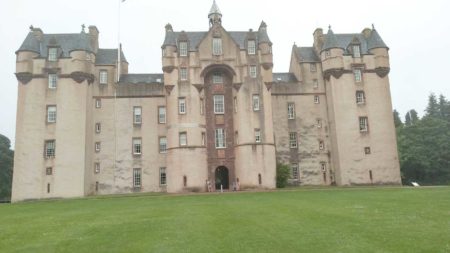 where we enjoyed yet more coffee, hot chocolate and cake and discovered some unusual purple pine cones,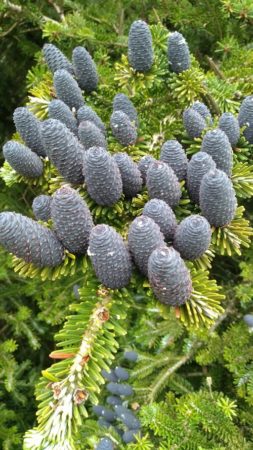 and an impressive 117 year old pine tree.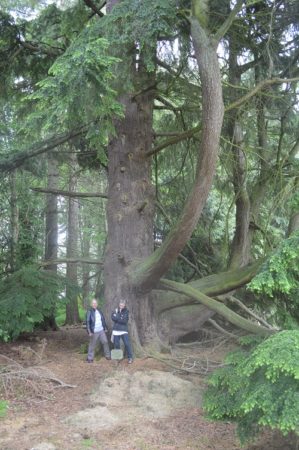 But if all that wasn't good enough, whilst at Cullen we had met a man with a motor bike. But not any old bike, this was something pretty special,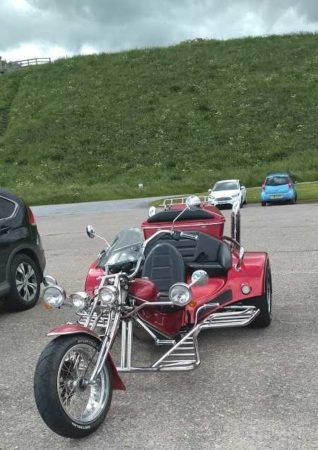 bright red sparkly paint that twinkled like a million diamonds in the sunshine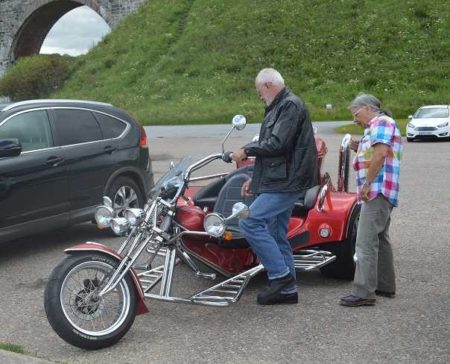 and the best bit? I got to sit on it.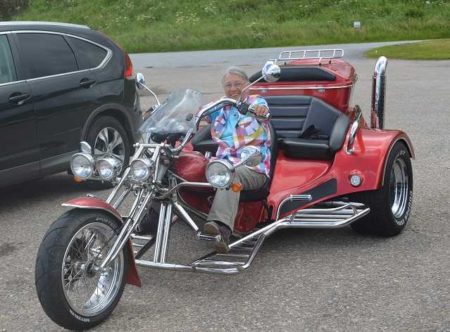 Beware pensioner with 'Docs' and attitude!