Posted By Judith on 16th February 2019
We've all heard the expressions 'thinking outside the box' and 'shop within a shop', well Grayson has a slightly different take on these things.
He thinks 'inside a box'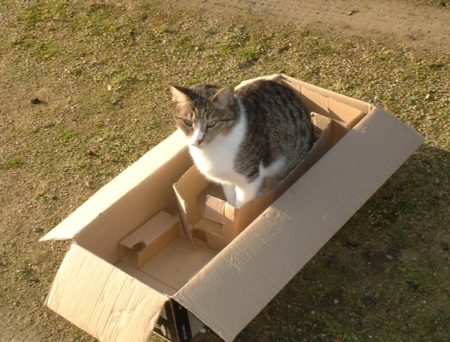 'inside the box'.
So he has a 'box within a box' concept.
Cats, don't you just love 'em!