Posted By Judith on 30th January 2016
After what seems like a lifetime of digging up old concrete (and there's still loads more to do) the consignment of new concrete arrived on Wednesday morning as planned.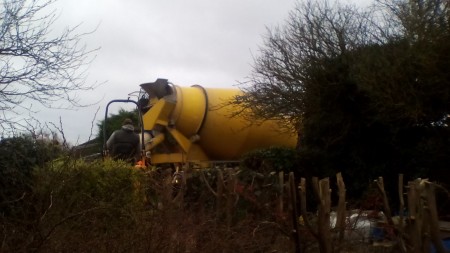 It didn't take long for Adrian and Bret to pour it into the trench which will form the foundations for the garage walls.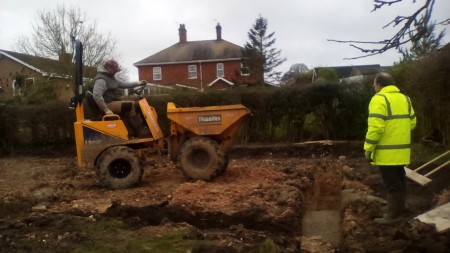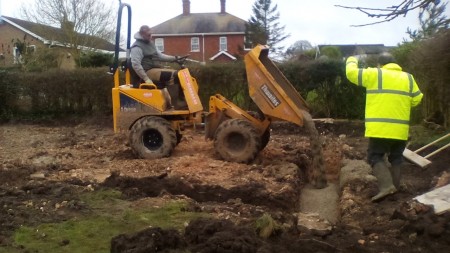 The next stage is finding bricks that, as far as possible, match the house, but this is proving to be rather a challenge.
I did think that once we'd got them the job would progress at pace, weather permitting. Then Peter reminded me of all the other 'stuff'.
Roof trusses, scaffolding, beams, slates, and how could I forget the small matter of digging up the entire drive and around the front door to get rid of the last old concrete? These areas have been left alone up to now for access purposes.
I'm still trying to look on the bright side, but there does seem an awful long way still to go. When's Easter?