Posted By Judith on 2nd July 2020
Well its been a long time coming, but finally I'm here in my new home 'no.14'. Having survived all the ups and downs of the last 11 months (I've been trying to move here since August 1st last year) things were looking good for the beginning of May, however, our plans got scuppered by lockdown. But I'm here now, bloodied but unbowed.
Over the years there have been periods of time when I have done a lot of hard physical work, one notable occasion was when we moved from Ravendale House to Joiners Cottage, that was a day to remember.
The removal men were beyond impressed with my work ethic and even Peter had to concede I'd put a shift in, but as impressive as that was, it is eclipsed by the efforts of the last few months.
Emotionally and mentally I have never experienced anything quite like it before. The highs, the lows, the disappointments, the hopes, only to be confounded at the last minute by lockdown, there were times when it all felt a bit like déjà vu.
But nothing could have prepared me for the sheer physical work of the last 3 weeks. Admittedly I didn't have to start digging out the back garden on Day 1, but that's pretty much what I did, ably assisted by my niece, as well as unpacking and cutting up dozens of cardboard boxes. If you're in any doubt about that, I lost 9lbs in the first fortnight!
Here's a bit of what we did.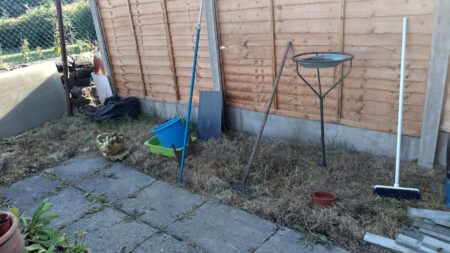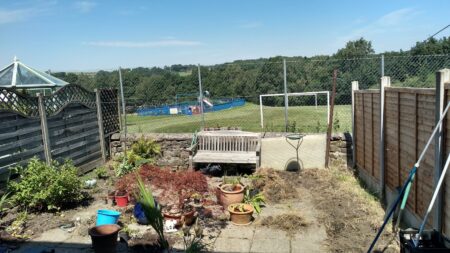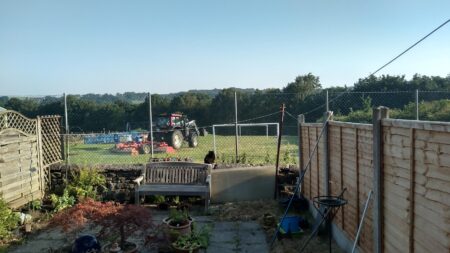 After a few days when things were getting a bit straighter, I collected the cats from the cattery, where they had been for the duration of the move. They were happy enough to see me (well you know how inscrutable cats are) and the lady said they had all behaved impeccably. I was very proud and somewhat relieved.
I wasn't sure how they would react to their new surroundings, but they have all settled in beautifully, beyond my wildest dreams.
Here's Suki in the garden.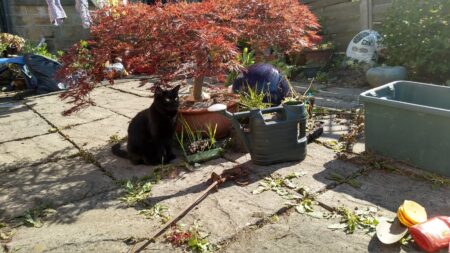 So there we are, I've never worked as hard in my life before, I go to bed every night before the 10 o'clock news and sleep like a baby. I ache in places I didn't even know I had, but do you know what? I could not be happier. Well, who wouldn't be with a view like this to wake up to?