Posted By Judith on 9th July 2020
Hiring a skip is always exciting, it is a harbinger of progress and good things to come, so Jenni and I decided to share one.
A combination of rubbish from our 2 houses, plus some I had brought with me and the ever-growing number of empty cardboard boxes, it seemed like the best solution all round.
This gives you some small idea of what we had.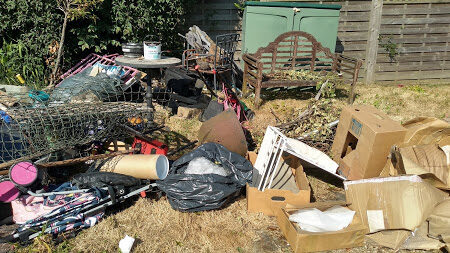 We were very glad when it was all cleared away.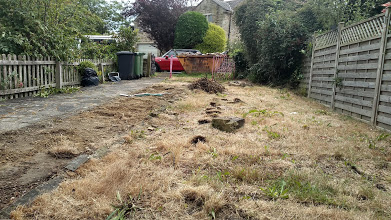 That left us with no choice but to begin work on the front garden!
So we did, starting with uncovering all the wonderful stone that was buried beneath the grass.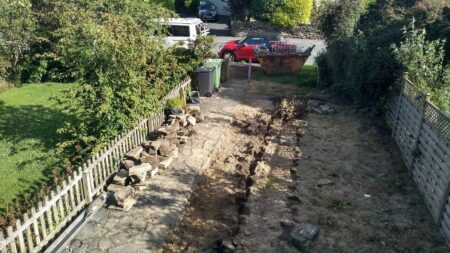 When I say 'we', Jenni dug them out and I moved most of them to the side of the path, no mean feat for a 9stone pensioner!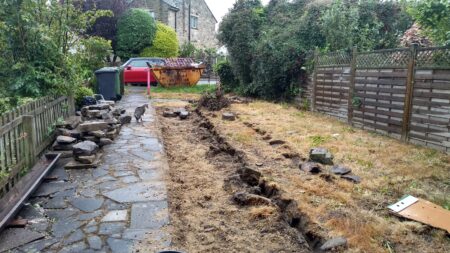 Then I started to dig it over whilst Jenni had a well-earned rest.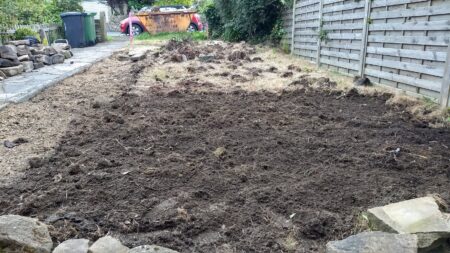 It's very much a 'work in progress' and extremely hard work at that, but I'm loving it.
Still have no broadband or landline at home, so I'm being forced into using mobile phone technology for the moment, but I'm even enjoying that!