Posted By Judith on 8th January 2016
The garden project has been on the cards ever since we bought 'Grassy Bottom' almost 2 years ago, but it's only since September that I've been wishing like mad that it could get underway.
When work began just before Xmas I even checked the long-term weather forecast for January, which seemed pretty benign, however it failed to mention that the entire months rainfall was going to fall in the first week, mostly yesterday.
Remember this picture from last May? Well this is what it looks like now, though on a positive note the 2 peonies are sending up new shoots, whether they will continue to do so when the new wall is built remains to be seen.
Elsewhere the destruction continues,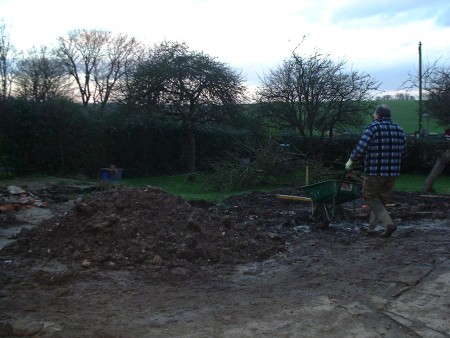 but fortunately I'm still at the stage where I can see passed the mud and mayhem to a beautiful garden in Summer. I hope I'm still feeling the same way in a months time!
Meanwhile the trench now has a base of concrete, which seems ironic seeing as getting rid of concrete is what started this whole process,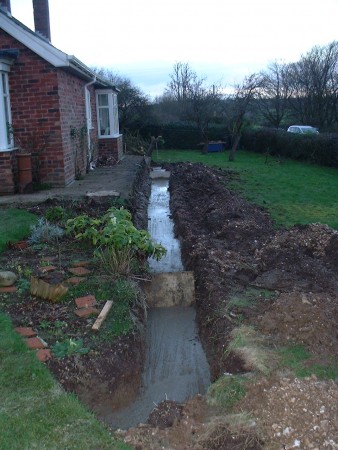 and if we find footprints in it in the morning, we'll know who to blame!