Posted By Judith on 26th April 2015
Between 1942 and 1945 RAF Binbrook (which was de-commissioned in the 1990's) was home to No.460 Squadron of the Royal Australian Air Force. Even though their stay was a short one, they have 2 memorials in the area, one on the site of the old air base and the other right opposite our house.
Yesterday was Anzac Day, also 100 years since the start of the Gallipoli campaign in WWI. The occasion was marked by wreath laying and services at both sites so we were able to get a good view of proceedings through our bedroom window (which needs cleaning, sorry).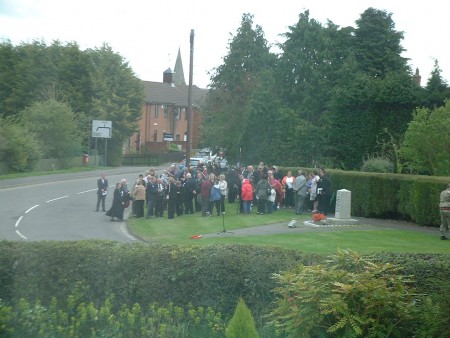 Unfortunately a fire engine came and blocked the best view (the fire service were laying a wreath).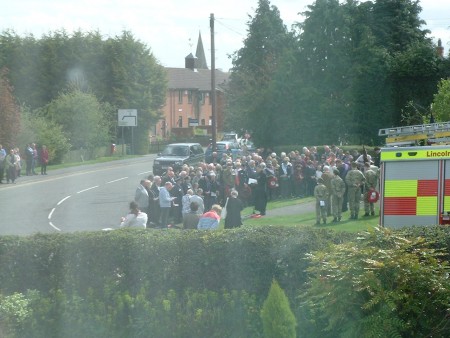 So I had to come downstairs in the end. (See what I meant about the window!)
The service ended with a fly past by the Lancaster bomber from the Battle of Britain Memorial Flight.
It flew right over our garden 3 times at less than 100 ft. It was awesome and made the hairs on the back of my neck stand to attention!
Here you can see a short video of the event including the fly past.