Posted By Judith on 18th November 2020
Having gone as far as I can reasonably go in the garden at no.14, I'm turning my attention to the inside. Six and a bit years on from starting 'Grassy Bottom', it's feeling a bit like déjà vu.
First assemble your tools, paint etc. Particularly important in these strange times, I got sorted just before second lockdown started,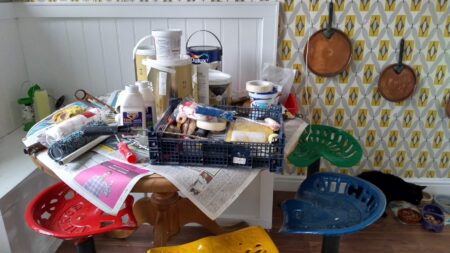 and was also able to purchase this rather fine ceiling rose online. How did we ever manage without the internet?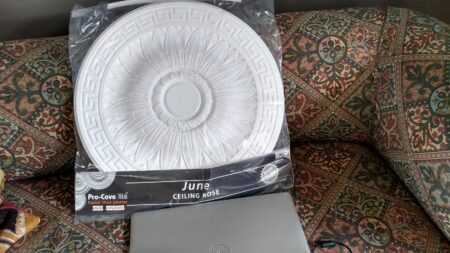 Next job, how to fit it to the ceiling? Answer, cut a suitably sized hole in the middle. You've heard the expression 'measure twice cut once'? Well, I took it to a whole new level!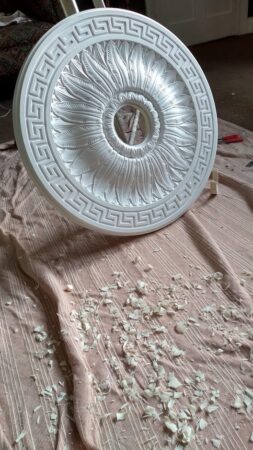 Then devise a method to hold it in place while the glue dries. This was particularly important as the online reviews I read after buying it were less than complimentary.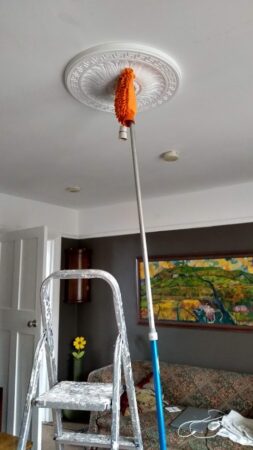 I needn't have worried though, it stuck very well.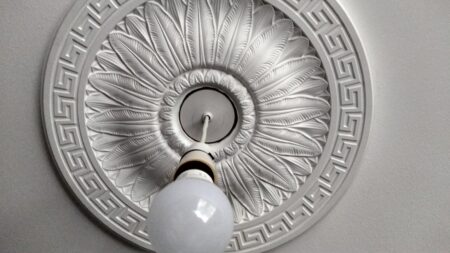 All it needed now was a bit of Polyfilla (other fillers are available!) and painting, along with the whole ceiling, which I did in 4 hours one Thursday morning.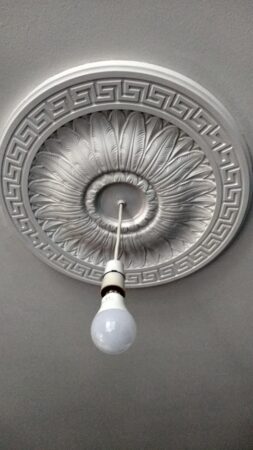 Of course, Suki was on hand to help, every step of the way.