Posted By Judith on 9th April 2019
It's been a busy few weeks here at 'Grassy Bottom', so here is a quick update on what's been going on.
It started with Adrian mending the porch which I've already written about. Then I had the car serviced. Just a week later, whilst parked in Morrison's car park, some unspeakable moron destroyed my nearside wing mirror, so I found myself at the garage again 51 weeks sooner than I had expected.
They said it would cost £250 to repair properly but kindly taped it up for me as a 'quick fix' as my Canadian penfriend was coming the very next day. The job gets done for real tomorrow.
We spent a lovely few days together and everything went smoothly apart from the weather, storm Gareth made sure we had gale force winds every day, but at least it was sunny and dry.
The hire car was collected successfully (remember the problem with the suitcase?) a Ford Fiesta
we even made it to Whitby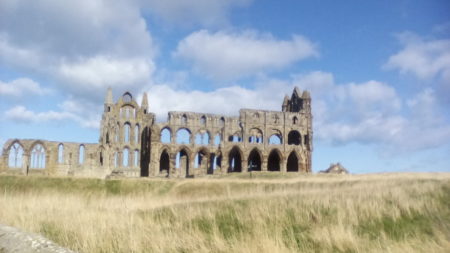 what's not to like about Whitby?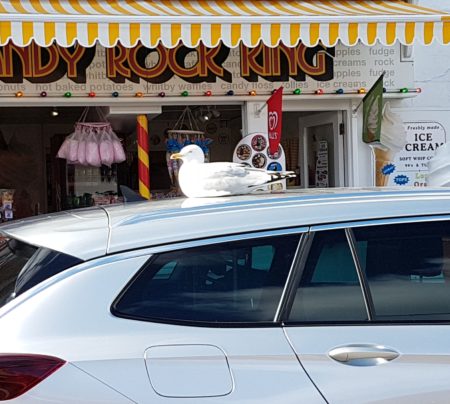 But I think we both felt a bit like this by the time we got home!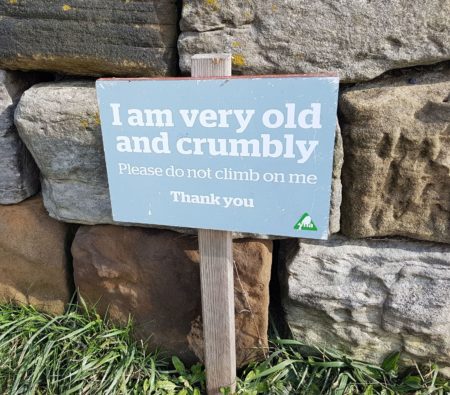 I've also picked up my knitting needles again after an absence of some 40 years. Of course I had help from Grayson.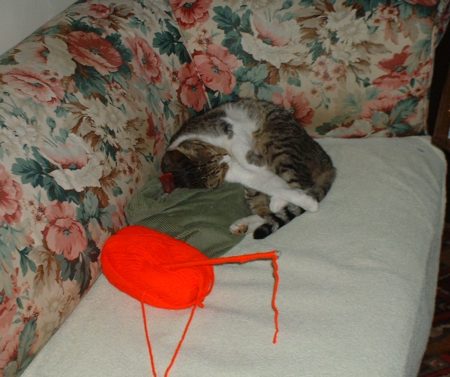 Thought I'd start off gently with a couple of hats, but I'm hoping bigger and better things will follow.
I've sown lots of seeds and even made a cold frame out of an old filing cabinet and the plastic sheets from the conservatory at Ravendale House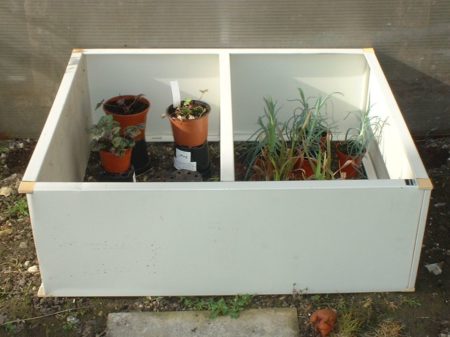 Busy, busy.