Posted By Judith on 10th October 2015
Remember a few weeks ago I told you we'd had a trip to Louth where we bought a 'wake' table?
It was finished in 'baked bean' orange varnish which probably contributed to most people walking straight passed it.
Taking advantage of the good weather, Peter started work on it right away. Here he is getting rid of the last of the 'baked beans', I should really have taken a picture before he started.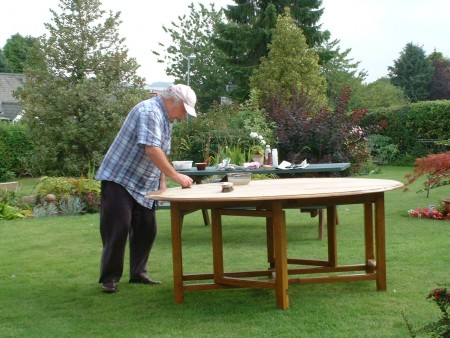 Just as we hoped, beneath the thick layer of varnish was a beautiful oak table, it was much too good to paint,which had been our original idea.
And so after many hours of stripping, rubbing, sanding and several coats of Peter's 'magic' oil, we have a beautiful table.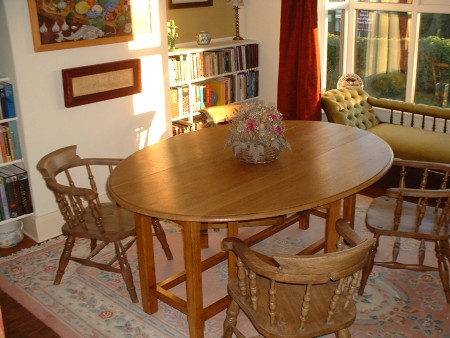 Carrying it into the garden so that we could work on it was no mean feat. (Why is it all our furniture is so heavy? Even the removal men remarked on it 18 months ago.) So you can imagine what fun we had moving the old dining table into another room. It's amazing what a couple of pensioners can do when they set their mind to it!