Posted By Judith on 19th December 2015
On Thursday morning work started on the garden project.
The digger was delivered around 10am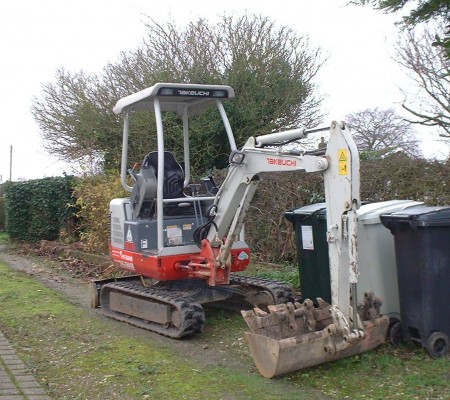 closely followed by Adrian and Bret.
Then the destruction began.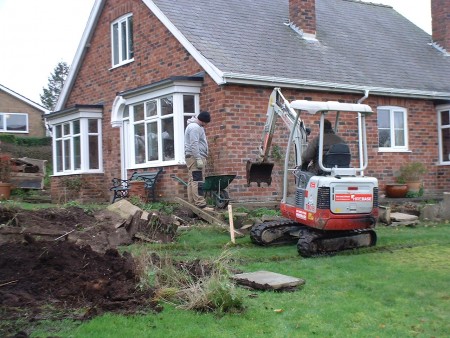 The amount of concrete along just the front side of the house was ridiculous and the purpose built compost bin had been so well constructed it could have withstood the nuclear holocaust.
The destruction continued on Friday.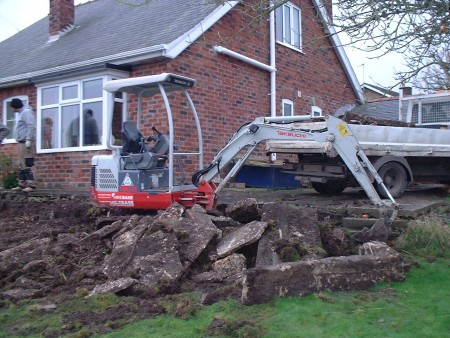 Work has stopped now for the Xmas holidays and won't start again until the New Year, Monday the 4th to be exact.
So I'll leave you with a little riddle.
How many men does it take to dig out a 50 year old, re-enforced concrete compost bin?
Answer.
Why 3 of course, plus Leonard.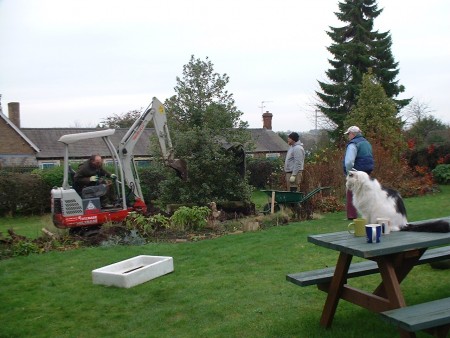 Onward and upward!!