Posted By Judith on 25th September 2020
So you're 66 years old, have just had the 2 most stressful years of your entire life, what do you do? Why embark on a fairly major garden renovation project of course. Not as big as the one at 'Grassy Bottom' I grant you, but I am several years older and flying solo now.
Regular readers will know how I love 'before' and 'after' pictures, so once again I will let the pictures do the talking. (You will have seen a few of them before.)
Where it all began, (estate agents photo)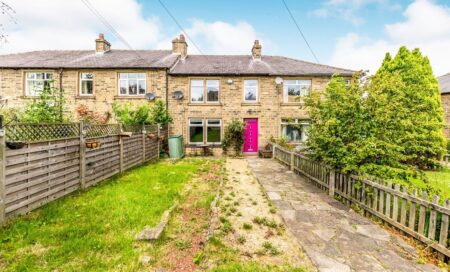 then came the rubbish,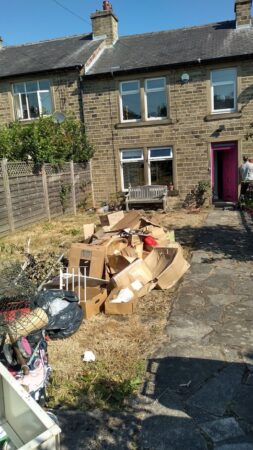 closely followed by the skip.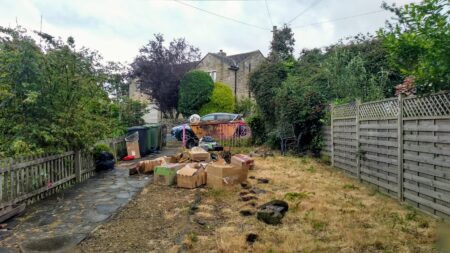 Weedkiller was next,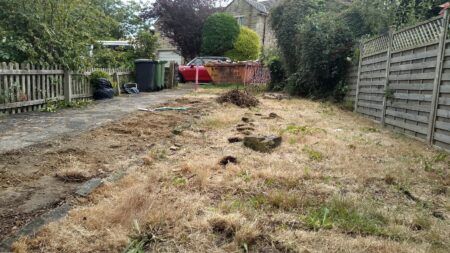 then the mammoth task of digging out the large pieces of stone from the grass (I had help with that bit, thank you to Jenni and Jacob)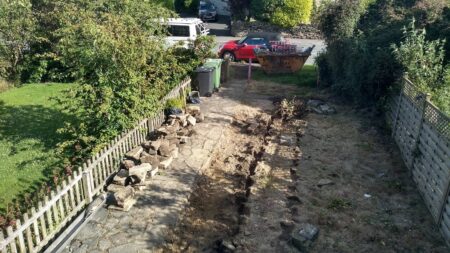 and next I had to dig over the dead grass.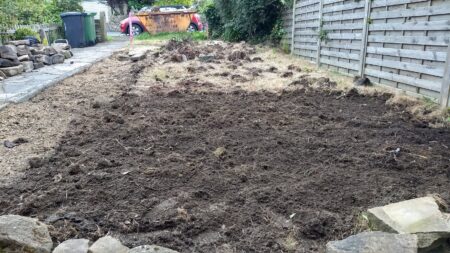 It was a slow process, and the cats didn't help one bit, (you can see 2 of them here)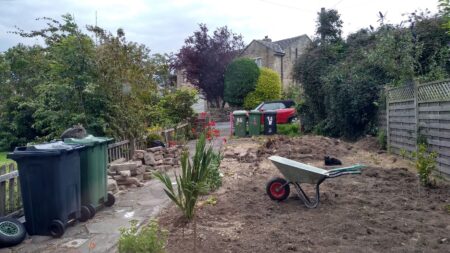 neither did Kevin.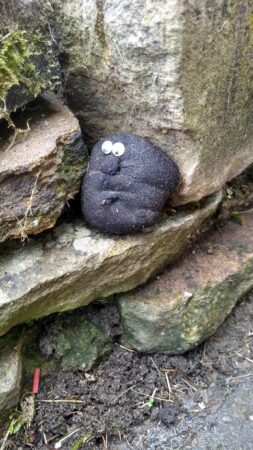 But the addition of a few plants made it look more like a garden.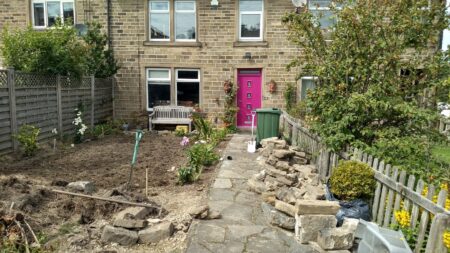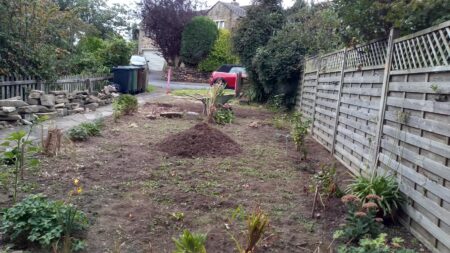 Then the good bit, marking out the lawn (I've decided to go for turf)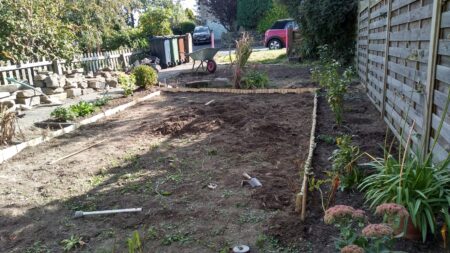 and making proper flower beds.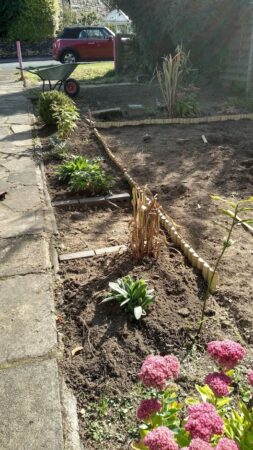 I even used Pythagoras to get my angles right! But ran out of log-edging for 2 of the corners, thankfully I'm only using it as a guide for the turf, once the grass has taken, I'll remove it.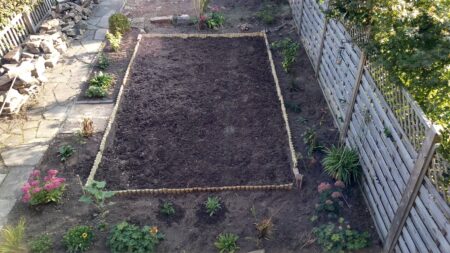 The work on my parking space and dry-stone wall won't start until the New Year, but so far I'm pleased with progress.