Posted By Judith on 2nd August 2017
It was our Silver Wedding back in 1998 and I bought Peter a pair of terracotta 'Brighton Heads'. I've been trying to find out how they got their name, but I might have to revise my 'Google' search technique as I keep getting referred to websites about Brighton and Hove Albion Football Club managers!!
It was around the time of our move from Yorkshire to Lincolnshire, so they did not get put up until we had settled into Ravendale House and very fine they looked too with their fuchsia top-knots.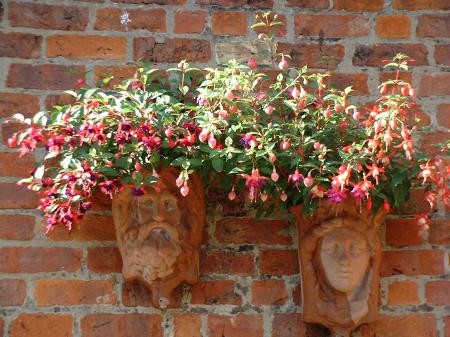 When we moved to Binbrook in 2014 we brought them with us and in the summer of 2015 they were filled with fuchsias once more.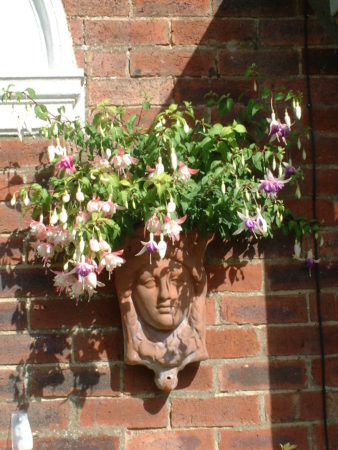 In 2016 we had a change, trailing geraniums, I don't think I'll have those again.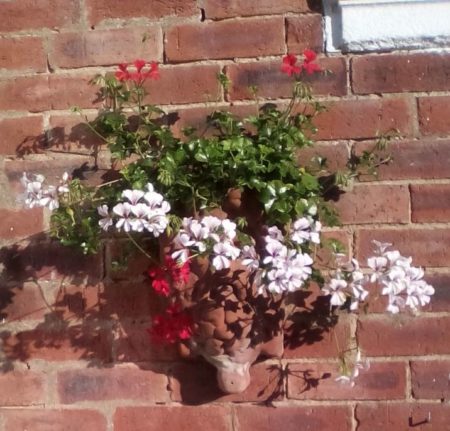 This year we've gone for petunias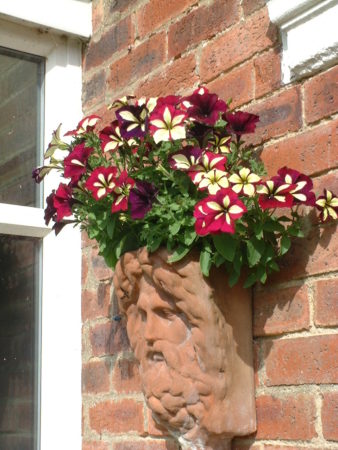 each side of the door for full subtle effect!!!