Posted By Judith on 27th August 2019
Regular readers will know that I've written quite a lot in the last 12 months about how I believe the Universe has been guiding me through recent life-changing events, and a lot of you will no doubt be thinking that such talk is just a load of rubbish. However, I beg to differ.
When Peter passed away I was looking at a bleak and lonely future, then into my life came his niece and her young family, who have brought me great joy in the past 11 months and given me a reason to look forward to my future with hope, rather than facing it with fear.
We have become very close and back in June I decided to sell 'Grassy Bottom' and move back to Yorkshire to be nearer to them. Not a decision I took lightly. Was it too soon? Should I stay here a bit longer? Is it the right thing to do?
If I stayed here longer, I'd just be older and less inclined to put myself through the trauma of moving house 90 miles west. So why wait, why put off the decision? What would I gain by doing so? Answer. Nothing.
As to whether it's the right thing to do, all I'll say is this. Sometimes you just know.
Then we discovered that a house, just a few hundred yards from my niece, was coming on to the market in the very near future. If this wasn't the Universe giving me another sign, then I don't know what was.
A lot of this preliminary stuff happened whilst she was on holiday in Florida and for some of the time I was on holiday in Scotland, so for those reasons we were both a little slow off the mark and my biggest fear was that 'Number14' would be snapped up whilst I was still trying to get mine on the market.
And so it was that on Wednesday 17th July, having first obtained 3 valuations, I put 'Grassy Bottom' up for sale. 'Number14' was being launched with it's own 'open day' on Saturday the 20th. Surely this was more than a coincidence?
By teatime on the 17th I'd got my first request for a viewing, if speed was anything to go by, I was on a winner.
What happened next is a bit of a blur. The viewing took place, another viewing was arranged and later cancelled, my niece and I attended the 'open day' for 'Number 14' (plus a couple of other properties) and first thing on Monday July 22nd I made an offer on it.
Not surprisingly I wasn't taken too seriously as I still had a house to sell, but my offer was 'left on the table', neither accepted nor rejected. The feedback from my viewer was very positive and so the waiting began.
By lunchtime on Thursday August 1st, I'd pretty much given up on hearing from my viewer and I knew a 'cash buyer' was sniffing round 'Number14' I was very disheartened.
But then the Universe stepped in again and in the space of 3 hours on that Thursday afternoon, I had accepted an offer on 'Grassy Bottom' and negotiated a deal on 'Number14'. (Kirsty and Phil would have been proud of me!)
Now the waiting continues, but so far signs are good.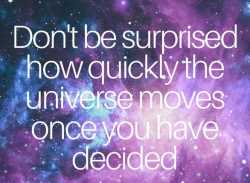 P.S. Congratulations to the England Cricket Team for snatching victory from Australia at Headingley on Sunday in the crucial Ashes Test Match. Ben Stokes played a blinder, but huge credit should also go to Jack Leach, who got the most important single run in Test Match history. Peter would have just LOVED it.