Posted By Judith on 20th November 2018
Regular readers may remember how back in August I wrote about the drainage ditch debacle and how we had unwittingly become it's riparian owners. If you've no idea what I'm talking about (and why would you?) click here for the full story.
The original letter had been in April and the meeting in June, if you remember we all agreed it was a problem,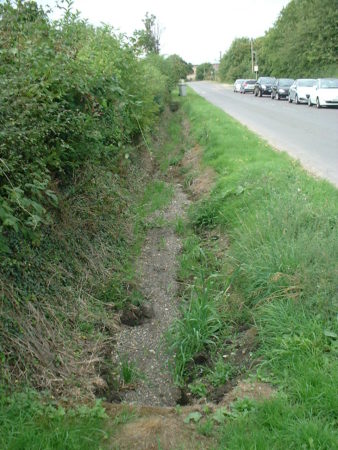 but no-one wanted to foot the bill.
As the weeks and months passed by we began to think nothing was happening, then at the beginning of September we got a letter. It turns out East Lindsey District Council (ELDC) had reconsidered their position and decided to foot the bill for the work themselves.
Result! And so on October 22nd work began.
Workmen with diggers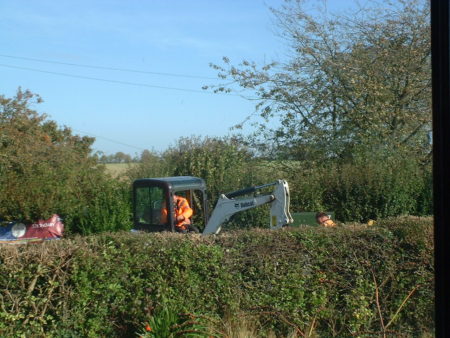 and a high volume pressure jetting tanker thing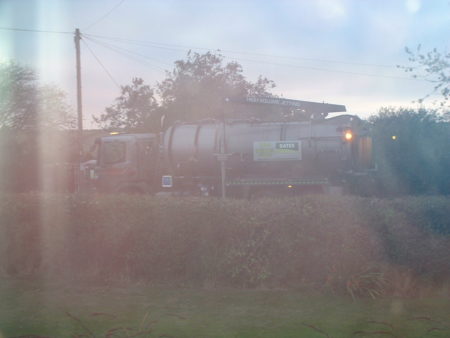 for those difficult to reach little places.
(Sorry about the state of the photo, it was raining and I took it through the window.)
The drainage ditch is now clear and as far as I can tell working as it should.
I just wish Peter could have been around to see it.